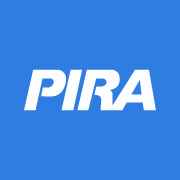 Relatively strong major light product demand led to inventory declines in both gasoline and distillate while higher-than-expected crude runs narrowed the crude stock build.
New York, NY (PRWEB) March 22, 2016
NYC-based PIRA Energy Group believes that Asian product demand shows improved growth, due to the recent Chinese data. In the U.S., crude stocks were moderately higher. In Japan, crude runs increased, imports fell back and stocks built. Specifically, PIRA's analysis of the oil market fundamentals has revealed the following:
U.S. Stocks Modestly Higher
Relatively strong major light product demand led to inventory declines in both gasoline and distillate while higher-than-expected crude runs narrowed the crude stock build. Overall commercial, crude and Cushing stocks made new highs. The year-on-year oil inventory surplus narrowed 5 million barrels to 156 million barrels. Some 64% of the surplus versus last year is in crude and distillate.
Storage Capacity Limits Loom in South Central Region
The official arrival of spring, as marked by the vernal equinox, occurred this weekend. Yet, seasonal repositioning appears to be well under way, with the recent ~30¢ rally likely the result of closing out winter short positions and/or early injection season buying. The next leg of higher in prices, however, could prove more difficult to achieve without a significant shift in fundamentals. With end-March inventories aligning with the 2012 record, options for managing the surplus are becoming increasingly scarce, underscoring the need for prices to remain discounted.
Are the Lows in, Despite Weak Loads?
Spot power prices experienced moderate month-on-month declines in February in New England, MISO, SPP and ERCOT but were relatively flat in NY, PJM and the Southeast despite mild weather and weaker gas markets. Average loads in the East (U.S.) fell by 43 aGW (11.4%) from the prior year, and ERCOT raw loads were down 10.4%. Gas-fired generation in the East was down slightly from January but up year-on-year despite falling loads as gas prices averaged below $2 at most Eastern hubs. PIRA remains bullish to NYMEX Henry Hub gas through winter 2016-17. Barring adverse weather, PIRA believes that excess inventories are priced in, but future gas production weakness is not. We are bullish summer power relative to the forward curve as well as Northeast winter, but neutral on shoulder months.
European Coal Pricing Rises Despite the End of Colombian Labor Strike Threat
Despite the agreement that forestalled a labor strike in Colombia, API#2 (Northwest Europe) coal pricing moved notably higher last week, while API#4 (South Africa) and FOB Newcastle (Australia) prices lost ground. The declines recorded by API#4 and FOB Newcastle are more in line with what occurred last week in that supply will not be pulled offline and the prompt market should be softer. Generally, the market continues to search for direction, with seasonal peak demand fading and the lack of a clear signal that the oversupply is near an end. We retain our general outlook that price weakness will continue though the next 90 days, but we believe that rising oil pricing in late-2016 and 2017 will lead to a strengthening in the coal market.
European Carbon Links to Oil, But Downside Risks Remain
The EU Allowance (EUA) price decline has halted for now, with Brent oil prices serving as an anchor. However, the currently strong relationship between EUAs and oil could weaken, as bearish ETS indicators outweigh a connection to increasing Brent prices. Downside price risks remain: higher incoming supply, warm weather, and low gas prices reducing coal-fired generation competitiveness. We expect some price support during the upcoming 2015 emissions compliance period, but prices should then decline through Summer 2016.
Fed's Dovish Turn Is the Latest in String of Policy Surprises
Last week's U.S. economic statistics were constructive: manufacturing indicators were better-than-expected, consumer spending data pointed to a modest acceleration, and housing starts registered improvements. Somewhat surprisingly, however, the latest CPI data showed a broad-based gain in prices. At this week's meeting, the Federal Reserve stayed put, as expected. But the outcome of the meeting was clearly dovish, as policymakers penciled in fewer rate hikes during 2016 than before. The Fed's new plan represented the latest in string of growth-friendly policy announcements.
Wait and See
With the Dollar Index below 95, having been pushed lower by the FOMC Minutes, there is some bullishness appearing in the markets. Option volatility, which had been hammered of late, is starting to show some life, especially in corn. The unrest in Brazil continues to take center stage as beans were the feature this week.
European LPG Prices Turn Lower
European propane prices fell in line with Mt Belvieu, and thus the premium over the U.S. benchmark remained around $41/MT, a level at which the arbitrage of volume into the region is economically unworkable. Large cargo butane prices managed a gain of $10 to $320/MT — buoyed higher by rising naphtha prices.
Ethanol Prices Rise
U.S. ethanol prices strengthened the week ending March 11, supported by advancing oil and corn values, which overshadowed the buildup of stocks to a record high. Manufacturing margins dropped slightly, partly due to the decline in DDG prices.
Japanese Crude Runs Increased, Imports fell Back and Stocks Built
Crude runs posted a second straight week of increase and have now recovered almost two-thirds of the end-February drop. Crude imports fell back but still produced a stock build of 2 MMBbls. Finished product stocks were slightly higher with increases in all the major product categories, other than naphtha. Gasoline demand was disappointing. Gasoil balances were little changed and kerosene moved into seasonal stock building mode. Margins were modestly higher and remain good.
The Return of Gas Demand in Europe Will Be an Uphill Battle
As we hunt for new demand to consume all the new LNG coming to Europe, we may be losing sight of the slow but steady and accumulating impact of efficiency gains across the Continent. While the focus these days is on natural gas trying to reclaim demand from coal in the power sector, that is not the only sector where gas demand has eroded. None of the five biggest industrial demand sectors have experienced growth in gas demand in the last 10 years. Overall, these sectors have lost over 16% of their demand. However, the story here is not necessarily the economic weakness of European industry, but the growth in its energy efficiency across all parts of the economy.
Weakening Power Sector Emissions in 2015 May Imply Sagging Role for Co-generation in Germany
German thermal demand has been relatively better supported so far this month, due to a lack of wind and solar relative to our assumptions built in our balances, leading to some price support in the day ahead markets. As for the fossil fuel units, the EEX data show an increase so far in coal-fired dispatching, with a 2 GW year-on-year increase. According to EEX, the role of gas remains relatively weak, with growth of only about 800 MWs year-on-year, even with efficient spot gas units more in the money at current spot prices. Early data on 2015 German emissions hint at some interesting dynamics in the power sector, with some signs of decreasing fossil fuel CHP generation. This is an extremely relevant point, as CHP generation (or the lack of it) typically is more influential in price formation at this time of the year.
2015 EU ETS Emissions Expected Higher, With Short Term Price Bump
The 2015 EU ETS emissions data will be released on April 1st; PIRA expects them to be up 1% year-on-year, driven by increases in grid-connected power and refining. An EUA price bump on the bullish data is likely, with a potential rise coming in the days before the release. Higher emissions could impact potential ETS reform efforts by diverting attention from fundamental market oversupply, with emissions declines resuming in 2016.
Global Equities Post Another Positive Week
Global equities posted a fifth straight week of gains. Many of the tracking indices continue to display significantly better looking trends. In the U.S. almost all the tracking indices were higher on the week. The "growth" indicator, industrials, and housing did the best, while banking again lagged. Internationally, the tracking indices were a bit more mixed. Other than Japan and Europe, all the tracking indices posted gains to varying degrees.
U.S. Ethanol Scorecard and Supply Report
U.S. ethanol production rose for the first time in three weeks, advancing to 999 MB/D from 978 MB/D during the previous week. Inventories declined by 454 thousand barrels to 22.9 million barrels, though they remain 2.0 million barrels higher than at this time last year.
Weekend Wheat Freeze
Going into the weekend forecasts were cold for some sections of Kansas and Oklahoma, but not as cold as materialized. Even with this overnight freeze event opinions vary widely on the ultimate effect on this year's HRW crop. Current HRW production estimates range from the mid-800's to 925 million bushels. According to local sources, maybe 8-10% of this year's crop has been affected by weekend temperatures.
PIRA's Crude Oil Arbitrage Calculator Provides Insight into Changing PADD I Crude Fundamentals
PIRA's new Crude Oil Arbitrage Calculator is a useful tool for evaluating more than 30 key crude arbitrage incentives. This report shows that the incentive to ship Bakken to PADD I turned negative versus Bonny Light. As a result of changing economic incentives, rail movements of crude to PADD I fell sharply, even as waterborne imports picked up.
East Wing Asia-Pacific Projects Crash and Burn as Australia Takes Flight
The proposed liquefaction projects that were once popping up all along the northeastern rim of the Pacific from Kitimat to Coos Bay in Oregon now appear to be dropping off in rapid succession as both market forces and regulatory barriers converge to create insurmountable hurdles.
March Weather: U.S. Warm, Europe Cold and Japan Normal
At midmonth, March looks to be 1% warmer than the 10-year normal for the three major OECD markets, with +45 MB/D as the net effect on oil-heat demand since Europe has a larger contribution. The markets are 9% warmer than the 30-year normal.
Polish Gas Users to Get Price Cut
Polish energy market regulator URE approved price cuts for natural gas sold by the country's dominant gas company, state-controlled PGNiG, the regulator. The new price tariff, which reduces prices of natural gas by 8.3-9.5% percent from current levels, will be binding from the second quarter of 2016, URE said. The price cut, which URE said is the result of lower prices of natural gas on European markets, is the second this year and the fifth since the start of 2015.
Spring 2016 Nuclear Outages: Fewer but Possibly Longer
This spring, nuclear outages in the U.S. are significantly fewer in number as compared to spring of 2015. However, it is likely that some of these outages could be longer given the weak gas price environment. Operators may be more willing to address non-critical repair issues, even if doing so would extend an outage, due to the low opportunity cost of lost generation.
Asian Update: Stronger Demand Growth, Led by China
PIRA's latest update of Asian product demand shows improved growth, mostly due to the recent Chinese data. PIRA's February update of Asian demand had shown growth of 294 MB/D, a slowing down from over 1 MMB/D seen in the December update. The latest average three-month data indicate growth has risen to 643 MB/D. China and India both showed faster growth and incorporate the latest three-month actuals through February. China posted growth of 394 MB/D (vs. 48 MB/D in last update), while India grew 358 MB/D (vs. 335 MB/D, previously). The Chinese improvement is not necessarily actual consumption, as it is based on apparent demand calculations and reflects a very strong crude import figure of 7.8 MMB/D in December and record imports of 8.0 MMB/D for February. Looking at individual products, gasoline accounts for 219 MB/D of the Asian growth, but is down marginally from our last assessment.
Financial Stress Continues to Ease
For the fifth straight week the S&P 500 rose Friday-to-Friday and on a weekly average basis. All the other key indicators improved, including volatility, high yield debt and emerging market debt. The U.S. dollar lost ground on the week against a host of currencies. Commodities continue to gain, both overall and ex-energy. The Cleveland Fed released its inflation expectations for March, which showed a decline across all time frames.
U.S. Federal Regulatory Calendar
The biggest development impacting the regulatory agenda came from the Supreme Court, which decided to put EPA's Clean Power Plan on hold. We have also seen a renewed regulatory focus on methane emissions. Proposed regulation of methane in oil and gas operations on federal lands was published in February and final rules impacting oil and gas production on private and state lands are still expected this summer. As part of a joint announcement with Canada, President Obama directed the EPA to put forward new methane regulations targeting existing oil and gas wells, starting with an Information Collection Request. The next federal Regulatory Agenda is expected in May, offering clarity on timelines for regs such as the next PM NAAQS review and Secondary NAAQS for SO2/NOx. An initial draft of EPA's midterm review of current CAFE standards for vehicles (for model years 2022-25) is expected this summer.
The information above is part of PIRA Energy Group's weekly Energy Market Recap - which alerts readers to PIRA's current analysis of energy markets around the world as well as the key economic and political factors driving those markets. To read PIRA's Market Recap first, subscribe to PIRA Perspectives here.
Click here for additional information on PIRA's global energy commodity market research services.
CONTACT:
PIRA Energy Group
3 Park Avenue, 26th Floor
New York, NY 10016
212-686-6808
sales(at)pira(dot)com