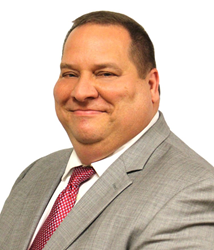 Toledo, Ohio (PRWEB) March 23, 2016
Hydrotex, a national manufacturer and distributor of high performance lubrication and fuel improver solutions, announced Tim Kachmarik has joined the company as Division Partner serving the Pupil Transportation, Agricultural and Manufacturing markets. His efforts will focus on the areas in and around northern Ohio including Toledo, Findlay and Lima.
Kachmarik, a seasoned manufacturing executive, is experienced in leading plant personnel in preventative maintenance, quality and safety turnarounds and lean methodology. During his 35-year career he's held positions including plant manager, operational excellence manager and general manager.
"I've seen how faulty or missing maintenance can damage a plant's productivity and profitability," said Kachmarik. "I'll be sharing this experience and helping others avoid issues while increasing overall production capacity."
As a Division Partner, Kachmarik will counsel customers on cost-efficient machinery and equipment maintenance using environmentally-sustainable solutions. In addition to the industry-standard focus on premier lubrication, reduced friction and reduced wear, Hydrotex solutions address biodegradability, recyclability, oxidation stability, reduced cost, worker health and application knowledge.
Kachmarik has a bachelor's in business administration from the University of Findlay and an associate degree in applied science and business administration from the Michael J. Owens Technical College. He is based in Perrysburg, Ohio and can be reached at TKachmarik(at)Hydrotexlube(dot)com
# # #
Hydrotex helps customers develop sustainable solutions designed to improve system reliability, save energy, limit pollution, extend fixed asset life, reduce maintenance costs and improve fuel efficiency. Its products and services leverage 80 years of innovation resulting in superior lubrication solutions and high touch customer service. For more information and to find your local Hydrotex consultant, contact http://www.hydrotexlube.com