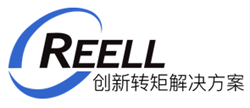 The launch of this site greatly expands Reell's reach in Asia, and enables customers to learn about Reell's products and services in their native language
Saint Paul, Mn (PRWEB) March 23, 2016
Reell Precision Manufacturing, a world-wide leader in small package position control, is pleased to announce the launch of its Chinese language website.
The site is a full translation of Reell's English language content. It enables Chinese-speaking visitors to quickly explore all of Reell's products and services, as well as allowing them to learn about the company's culture and history. It features a scalable responsive design that works seamlessly on devices from desktop monitors to mobile devices, allowing users to access information when they need it. It also has a suite of online tools to help users understand their motion control application requirements, and allows them to download sales drawings and full 3D CAD solid models for all standard Reell parts.
"We are very excited about our new website," says Vice President of Global Sales and Customer Service Jack Field. "China is an important and growing market for Reell. The launch of this site greatly expands Reell's reach in Asia, and enables customers to learn about Reell's products and services in their native language. It is an important resource for Reell's new Chinese direct sales team, helping them to provide a high level customer service."
The Chinese language site is the third in a series of international versions of reell.com. German and French language sites were launched in 2015.
Reell Precision Manufacturing provides high-quality innovative solutions to transmit torque, control angular position and protect delicate components from excessive force. Combining the world's most precisely controlled torque technology with the industry's most experienced engineering team provides a perfect product fit in customer applications. Reell's patented technology is widely used in the consumer electronics, automotive, aircraft interiors, medical technology, workstation furniture, kiosk/data terminal, and architectural lighting industries.
For more information about any of Reell's products and services, please contact Reell or visit http://www.reell.com.
Follow Reell on twitter:@reell