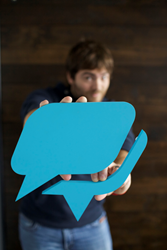 This new feature puts power in the hands of our customer.
Jamestown, NY (PRWEB) March 22, 2016
SMS marketing has exploded in popularity over the last couple years. With a 99% open rate, it's quickly becoming a cornerstone marketing stream for organizations who are on their A+ game. Also, because text marketing is 100% permission based, the only people who receive these marketing messages are ones who have explicitly opted in.
Before today, companies using SMS marketing were quite limited by how much customer segmentation they could achieve. Beyond grouping subscribers by area code and geographical location, there wasn't much else available. With SlickText's new custom subscriber fields, marketers now have unlimited possibilities when segmenting their subscriber base and sending hyper targeted messages.
SlickText's new feature gives users up to 5 custom data points that can be stored on any subscriber they market to. These data points can be anything from monthly spend or last date of purchase to favorite food or customer status. With these new types of information available, marketers can now segment their subscribers based on this info to provide extremely specific and relevant marketing messages to the end user.
CEO, Matt Baglia said, "This new feature puts so much more power in the hands of our customers. Marketers need tools that help them deliver extremely relevant offers to their customers. This functionality makes that happen."
SlickText.com, driven by several young entrepreneurs, is an extremely easy to use SMS marketing service that helps businesses and organizations all over the United States communicate targeted offers to their customers.