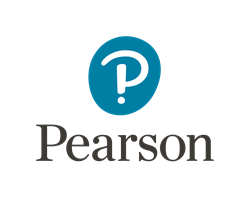 New York, NY (PRWEB) March 22, 2016
Pearson today announced the results of the "2016 Trends in Executive Development: A Benchmark Report" biennial survey of leaders from 466 of the world's most notable organizations across the globe. The 2016 Trends Report, which is used by organizations to benchmark their own executive development practices, shows that the shifting markets and impact of technology are pushing executives to learn new skills and make changes in their approach. In 2014, the trends showed that the ability to create a compelling vision and engage others around it was the most important capability needed for next generation leaders. That remains true in 2016. While the need for leadership remained steady, the new results indicate a slight shift in how leaders approach challenges with a new emphasis on cognitive readiness and a continued emphasis on critical thinking.
"While critical thinking has remained a key focus for leadership development, the fact that cognitive readiness has also emerged as a top area for development clearly reflects the changing world that organizations are operating in," said Karen Chiang, vice president, emerging markets, Talent Assessment at Pearson. "It's the ability to apply strategic thinking, decision making, creativity and problem solving in ever-changing complex situations that distinguishes leadership. The challenge for organizations is how to instill these skills into all levels of the organization; starting from the recruitment stage of entry level employees through to senior management."
The survey findings also revealed the most lacking competencies of emerging leaders. Specifically, 28.8 percent of respondents believe the ability to attract, hire, and retain talent is a significant skills gap for emerging leaders. In addition, the results show that employees want leaders who can envision a positive future state for the organization and then engage and inspire the workforce.
In order to track the growth and evolution of executive education and development trends, Pearson TalentLens and Executive Development Associates, Inc. have conducted this research every two to four years since 1983. The survey is the product of collaboration between Pearson TalentLens, Executive Development Associates (EDA), and Performance Assessment Network (PAN).
The 60-page Trends report may be obtained through Pearson TalentLens. For more information, contact Amy Ferris, manager of sales and strategic partnerships, at amy.ferris(at)pearson.com or 301-977-9185.
Pearson TalentLens publishes scientific assessments that are used globally to hire and develop the 21st century workforce. These instruments measure critical thinking, problem solving, and a range of job skills to deliver data-driven insights that inform and clarify an organization's human capital decisions.
About Pearson
Pearson is the world's learning company, with 36,000 employees in more than 70 countries working to help people of all ages to make measurable progress in their lives through learning. For more information about Pearson, visit http://www.pearsoned.com.
Media Contact: Scott Overland, scott(dot)overland(at)pearson(dot)com, 202-909-4520
About EDA
Executive Development Associates is a leader in creating custom-designed executive development strategies, systems and programs that help organizations build the capabilities needed to achieve their strategic objectives. EDA leads the way in the use of executive development to help organizations successfully address their marketplace challenges and accelerate the execution of their business strategy utilizing various approaches including custom executive development programs, c-suite and executive coaching, action learning, leadership workshops, executive assessment and more. For more information, visit http://www.executivedevelopment.com.
About PAN
Performance Assessment Network (PAN) is the talent measurement platform built for the new world of work. Flexible, on demand, and configured to be as unique as your jobs. With content from 50+ publishers just a click away, you get the world's best talent assessments & technology in one platform so you can create the perfect hiring or development process in less time, at less cost, with greater results. Learn more at http://www.PanPowered.com.
Media Contact: Scott Overland, scott.overland(at)pearson.com, 202-909-4528