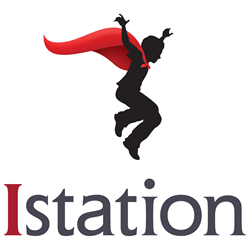 We look forward to working with educators in the state to meet the needs of students and make a collective impact on education
Dallas, Texas (PRWEB) March 28, 2016
Istation is pleased to announce that the Colorado Department of Education (CDE) in conjunction with the Colorado READ Act has named Istation an approved intervention program. This news follows the previous approval of Istation as an approved supplemental program.
Passed in 2012, the Colorado Reading to Ensure Academic Development Act (READ Act) focuses on kindergarten through 3rd grade literacy and assessment as well as on students with a significant reading deficiency. Intervention programs, as selected by the CDE, must meet the needs of students who are lagging behind their peers in the development of critical reading skills. Meeting these needs, Istation is a learning system that adapts and individualizes learning content for each student.
Responding to the news, Istation's President Sandra Thomas said, "We are pleased to be on the approval lists for both intervention programs and supplemental programs in Colorado. We look forward to working with educators in the state to meet the needs of students and make a collective impact on education."
Istation works cohesively with core curriculum requirements; develops language skills for early and advanced readers in English and Spanish; identifies the need for and guides educators through student interventions; employs a team of experienced educators who offer robust professional development and strengthens the school-to-home connection by offering the program at both a student's school and home.
About Istation
Istation is an award-winning comprehensive e-learning program used by more than four million students across the world. Known for its accurate assessments, engaging curriculum and trusted teacher tools, Istation helps students in prekindergarten through 12th grade achieve academic growth. Istation's computer-adaptive assessments (known as ISIP™) immediately place students on personalized instructional paths unique to their needs. An animated, game-like interface effectively engages students so that they don't even know they're being evaluated. Along with its highly interactive digital curriculum, Istation provides teachers with access to thousands of lessons perfect for instructing small groups or an entire class. Comprehensive progress reports are also immediately available for educators, administrators and parents. Istation offers its ISIP assessment in Early Reading, Advanced Reading, Reading en Español and Math. Istation instruction is available in Reading, Reading en Español and Math. Students can also use their Istation subscriptions at home. Since its founding in 1998, Dallas-based Istation has seen tremendous growth. The company's animated program is now helping students in 44 states and four countries learn and grow.
About the Colorado Department of Education
The Colorado Department of Education is a dynamic service agency that provides leadership, resources, support, and accountability to the state's 178 school districts. The CDE provides services and support to boards of cooperative educational services, early learning centers, state correctional schools, facility schools, that state's libraries, adult/family literacy centers, and General Education Development testing centers reaching learners of all ages. The CDE is responsible for implementing state and federal education laws, disbursing state and federal funds, holding schools and districts accountable for performance, licensing all educators, and providing public transparency of performance and financial data. CDE serves students, parents, and the general public by protecting the trust through ensuring adherence to laws, strong stewardship of public funds, and accountability for student performance.