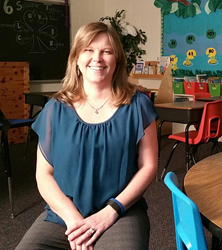 Always refuse to let people label you, because it destroys the greatness that lives inside each of us.
DENVER, Colorado (PRWEB) March 24, 2016
Learning Ally, a national nonprofit serving individuals across the U.S. with visual, physical and learning disabilities, will honor six remarkable students and two outstanding teachers on April 9th at its 56th annual National Achievement Awards celebration in Denver.
Three high achievers are blind or visually impaired and three have learning disabilities like dyslexia. All are being recognized for scholastic excellence, exemplary leadership and service to others; and they have thrived in education with the help of accessible educational content and assistive technology that Learning Ally provides.
The following winners will receive cash awards and travel with their families to Denver, where they will participate in various activities during the Learning Ally's Student Success and Achievement (LASSA) celebration, and the National Achievement Award s Gala at The Four Seasons Hotel.

Emily Daly is profoundly dyslexic and dysgraphic, and was told in childhood that she would never learn to read, much less go to college. Despite those ominous predictions, she's now thriving as a freshman at Notre Dame University. "You must always refuse to let people label you," Emily affirms, "because it destroys the greatness that lives inside each of us."
Skye Malik calls herself "a proud dyslexic with reading fluency in the fourth percentile." As a freshman at SUNY Cortland, she is pursuing early childhood education and aspires to become a special education teacher. Skye is also the creator of The Paco Project, a fundraising initiative named after her grandfather, who was diagnosed with dyslexia at the age of 80. She exceeded her goal of raising $25,000 to provide Learning Ally services to students in New York City.
Auburn Stephenson's diagnosis of having orthographic dyslexia didn't come until she was 17. Before that, she says she was left in the dark when it came to reading. Now as freshman at Boston College, Auburn aims to major in biochemistry, pursue a Doctorate and eventually work in a biochemical laboratory. "Embarrassed by my self-perceived stupidity, I was hesitant to raise my hand and wanted to disappear whenever called upon in class," she remembers. "Now I know there are multiple ways to understand and learn new concepts."
Wesley Brooks is visually impaired with limited peripheral vision and also has mild cerebral palsy. Despite the challenges of two handicaps, he graduated from Monmouth University and has been an active leader in a long list of school and community based initiatives. Wes is keenly interested in advocacy for people with disabilities, and aims to become a high school English teacher.
Ashley Cwikla is legally blind and works as an Adaptive Technology Coordinator at Harvard University. Focusing on how disability impacts college graduate rates and developing a universal design model for accessibility, she is pursuing her Doctorate in Education Leadership in Student Personnel Services at the University of the Cumberlands – where she holds honors distinction with a high grade point average. "I don't perceive my blindness as a hindrance in any capacity," she says emphatically.
Aleisa Myles has been visually impaired with Leber's Congenital Amaurosis since birth. As she nears completion of her Doctorate at Widener University's Institute for Graduate Clinical Psychology, she is dedicated to studying and writing about the perspective of children and young people, and has been providing therapy for disadvantaged populations in her pre-doctoral internship. "My limitations have taught me to be persistent and flexible," she says. "I experience a sense of awe and deep gratitude for the role that Learning Ally has played in my life, my studies, and my ability to serve others."
Learning Ally also launched its first-ever national awards honoring outstanding teachers. The new Winslow Coyne Reitnouer Excellence in Teaching Award recognizes educators on the leading edge of best practices in the classroom for students with print and reading-based disabilities. This year's awards will presented to:
Erika Fedo, a third and fourth grade teacher at Village Elementary School in Montgomery Township, New Jersey. Having a lifelong hearing impairment and being 90 percent deaf hasn't deterred Erika from making huge strides with a large caseload of students with dyslexia. Her mastery of assistive technology has aided her launch of a remarkable book club in which young students who had previously struggled to read now flock to school an hour early to enthusiastically discuss their favorite books – to the delight of their parents and other teachers.
Cindy Kanuch, a learning/reading specialist who plays a highly influential role with students and teachers at Calhan School in Calhan, Colorado. While embracing a model of neurodiversity and celebrating the strengths of students with dyslexia and learning differences, she immersed herself in Orton-Gillingham methods of reading instruction and continually drives professional development and best practices among her fellow teachers. Thanks in large part to Cindy's influence, the Calhan School progressed from being on a turn-around program to top level recognition by the Colorado Department of Education.
About the National Achievement Awards (NAA)
Each year, Learning Ally honors three students in each of two categories of its National Achievement Awards. Blind or visually impaired college seniors and grad students are presented with the privately endowed Mary P. Oenslager Scholastic Achievement Awards (SAA). High school seniors with learning disabilities such as dyslexia are honored with the privately endowed Marion Huber Learning Through Listening® (LTL) Awards. Hundreds of students apply for these prestigious awards each year and are evaluated by committees of Learning Ally volunteers, board members, parents, educators, donors and staff. Each award winner has a long list of honors and accomplishments, and has graduated with a GPA above 3.0, with most near the 4.0 mark. The top three winners in each category are honored with a trip to Denver, Colorado with their families, and a cash award to support their education. Learn more about Learning Ally's NAA events and winners at https://naa.learningally.org/.
About Learning Ally:
Founded in 1948, Learning Ally supports K-12, college and graduate students, veterans and lifelong learners – all of whom read and learn differently due to dyslexia, blindness or visual impairment, and other disabilities. The organization hosts live and virtual events for families and teachers; provides instructive webinars led by experts as well as peer-to-peer sessions led by students; personal consultations for parents; and professional development workshops for educators. Learning Ally's collection of 82,000 human-narrated audio textbooks and literature titles can be downloaded by students using their smartphones and tablets, and is the largest of its kind in the world. As a 501(c)3 nonprofit, Learning Ally is partially funded by grants from state and local education programs, and the generous contributions of individuals, foundations and corporations. For more information, visit http://LearningAlly.org
.