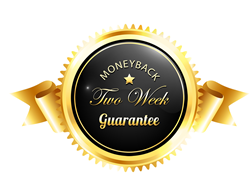 "Our two-week guarantee emphasizes our confidence in our consultants and the quality of the work they deliver."
Seattle, WA (PRWEB) March 22, 2016
Pivot Point Consulting, a KLAS ranked national Healthcare IT consulting firm, upped the ante and added another service criteria by announcing The Pivot Point Promise, a two-week customer satisfaction guarantee. Pivot Point is so confident in their consultants that they stand behind them with a money back guarantee. If a Pivot Point consultant fails to meet the client's expectations—they don't pay. Written notice within two weeks from the start date of the contract is the only requirement.
The two-week customer satisfaction guarantee is unique in the healthcare IT services industry. Pivot Point is committed to not only ensuring client satisfaction, but in exceeding expectations each and every day. The guarantee delivers solid value and security for hospital and health system CIOs as they work to optimize EHRs, shift to value-based reimbursement, and implement population health.
Pivot Point Consulting boasts an industry-leading customer retention rate, and their dedication is evident in The Pivot Point Promise. "Our customers and employees are some of the most satisfied in the healthcare industry, and we are thankful for their ongoing support," says Rachel Marano, Partner and Co-Founder. "Our two-week guarantee emphasizes our confidence in our consultants and the quality of the work they deliver."
According to the IBISWorld report, "Healthcare Consultants in the US: Market Research Report, November 2015, the use of consultants in healthcare increases 12.2 percent annually." Specialist knowledge in the healthcare field, such as that available with Pivot Point, is a key qualifying criteria. The firm ranked #3 in the 2015 Best in KLAS: Software & Services for HIT Implementation Support & Staffing report with an outstanding score of 94.8 and was recently named #4 Fastest Growing Firm by ALM's Consulting magazine.
"Relationships, reliability and results have always been the core of our culture–and our promise for the future," says David Scott, Pivot Point Consulting's Partner and Co-Founder. "We strive to exceed expectations by providing excellent service, unexpected quality and outstanding value for our client partners.
About Pivot Point Consulting
Pivot Point Consulting, a leading Healthcare IT consulting firm nationwide, provides implementation, staff augmentation and advisory services. We specialize in electronic health record (EHR) consulting services, strategic planning, project management, PMO, legacy and go-live support. Our experienced consultants are highly qualified and knowledgeable in all aspects of healthcare technology and average more than 10 years of healthcare IT experience with multiple certifications. Pivot Point employs over 95 employees in 30 states, and has provided consulting services to over 40 healthcare organizations. Our clients range from large multi-hospital networks to academic institutions, pediatric hospitals, and local community clinics. Established in 2008, the firm has earned a number of industry and workplace quality awards including: Ranked #3 in the 2015 Best in KLAS: Software & Services for HIT Implementation Support & Staffing report, Modern Healthcare's Best Places to Work, Consulting Magazine's Seven Small Jewels Award, Puget Sound Business Journal's #1 Fastest Growing Eastside Seattle Firm, Puget Sound Business Journal's #3 Fastest Growing Firm in Washington, Rising Star of the Profession by Consulting Magazine and Crain's 101 Best and Brightest Companies to Work For in 2014 & 2015, #4 Fastest Growing Firm by Consulting Magazine in 2015. For more information about Pivot Point Consulting, visit us at http://www.pivotpointconsulting.com or call 800.381.9681.