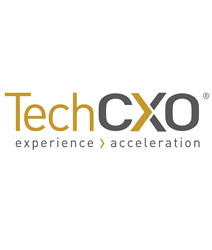 Our Leadership Services model enables companies of any size to access our best thinking and executives in a very low-risk, high-value, form.
Atlanta, GA (PRWEB) March 23, 2016
TechCXO®, the leader in providing on-demand executives to startups and technology enabled companies, today announced that it is enhancing its service offering and delivery model to include executive and leadership development.
"In today's tough market and economy, corporate success is achieved by the ability to create and sustain an entrepreneurial culture of empowerment, discipline and personal accountability. Whether it's hiring and onboarding new associates, to renew, maintain or broaden revenue and solutions within an existing customer, it takes a consistent, defined plan with focused leadership and actions to establish trust and commitment." said Rick Nichols, TechCXO Managing Partner for Sales & Marketing. "We have extensive knowledge and experience to help leaders positively affect the lives of their people and their organization.
"TechCXO helped create the on-demand executive model. We were among the first to provide C-Level professionals and partner-led teams to companies in need. Clients now want access to our expertise in new ways, ranging from 1-on-1 mentoring relationships and certified learning experiences for their sales and leadership teams to on demand content and courses," said Nichols.
"Our Leadership Services model enables companies of any size to access our best thinking and executives in a very low-risk, high-value form," Nichols added.
TechCXO's Leadership Learning and Enablement Practice has five major service areas:
1. Assessments - Personality and team assessments to include Everything DiSC, Five Behaviors of a Cohesive Team, MBTI, Emotional Intelligence, HBDI and others.
2. Cultural Transformation & Integration - Aligning culture to strategy, intercultural integrations, cultural definition.
3. Individual and team performance coaching – Assessing and aligning individual and team performance to achieve a high performance culture.
4. Executive Coaching - Leadership Development programs, assessments, cases studies and practical exercises to complement coaching development programs.
5. Leadership Development Programs - Six to twelve month programs that include workshops, assessments, on demand content, online learning and coaching.
TechCXO has partnered with Dragonfly Consultants and Leadercast, two market leaders, to extend its core capabilities to quickly bring the best in class thinking and services to our clients to accelerate their success and growth. Dragonfly Consultants' clients gain sustainable results by transforming company cultures through creating exceptional leaders and high performing teams. Leadercast creates innovative events and digital content for time-starved leaders that allow them to take immediate measureable action that impacts the lives of those they lead.
TechCXO will leverage these partnerships to deliver its leadership services through multiple channels, including workshops that supplement leadership development programs, and on demand content and events, which are specifically created for leaders and organizations in need of immediately accessible content.
####
About TechCXO
TechCXO provides executives on demand for startups and technology companies. More than 750 companies, from startups to the Global 1000, have entrusted TechCXO to help with their critical functions and roles. TechCXO's three major practice areas are: Finance & Operations, Sales & Marketing and Products & Technology. TechCXO has appeared on the Inc. 500/5000 Fastest Growing Private list every year since 2008.
For more information about the firm, please visit http://www.techcxo.com