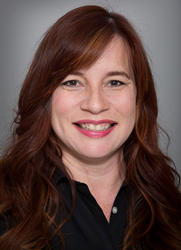 "I wanted to work with Yamaha because there is no company more dedicated to advocating on behalf of the music industry, educators and children for the growth of music education," said Lisa Steele-MacDonald, Yamaha.
BUENA PARK, Calif. (PRWEB) March 25, 2016
Yamaha Corporation of America (YCA) announced that Lisa Steele-MacDonald has been appointed as the company's director of marketing for the Band & Orchestral division. She reports to Garth Gilman, vice president and general manager of the Yamaha Band & Orchestral division.
Steele-MacDonald is responsible for promotion and brand management of Yamaha band and orchestral instruments in the United States. She will ensure that the product lines, education units and sales channels of the Band & Orchestral division communicate the Yamaha brand cohesively across all media, with a particular emphasis on further development of content, digital and social media initiatives.
"The director of marketing position for this division occupies a crucial role in promoting Yamaha products and in highlighting the vital role of music education in our industry," said Gilman. "Given Lisa's impressive track record, I am confident that she will effectively shine the spotlight on the outstanding value of Yamaha instruments and the longstanding commitment that Yamaha has to music education. We are pleased to welcome her onto our team."
Steele-MacDonald has more than a decade of experience in marketing across all media. She will strengthen communications and interactions with Yamaha customers and supporters, and is eager to deepen the company's impact in the band and orchestral instrument realm. With its focus on musicians and educators – and a strong presence at specialty shows and music educator association gatherings – Yamaha is established as the leading music education company, according to Steele-MacDonald.
"Musicians of all levels are some of the most passionate and enthusiastic special interest consumers of all," she said. "I wanted to work with Yamaha because there is no company more dedicated to advocating on behalf of the music industry, educators and children for the growth of music education."
Steele-MacDonald previously served as director of marketing at several enthusiast community-driven companies, including BowTie, Alignent Software and Smarthome where she built high impact, multi-disciplinary teams dedicated to a wide variety of projects. Her areas of expertise include brand strategy and positioning, building strategic partnerships, social media and content marketing, executing integrated marketing programs and delivering promotions/ communications campaigns designed to achieve corporate objectives.
Additional information about Yamaha Corporation of America is available at http://4wrd.it/YAMAHAUSA.
-END-
About Yamaha
Yamaha Corporation of America (YCA) is one of the largest subsidiaries of Yamaha Corporation, Japan and offers a full line of award-winning musical instruments, sound reinforcement, commercial installation and home entertainment products to the U.S. market. Products include: Yamaha acoustic, digital and hybrid pianos, portable keyboards, guitars, acoustic and electronic drums, band and orchestral instruments, marching percussion products, synthesizers, professional digital and analog audio equipment, Steinberg recording products and NEXO commercial audio products, as well as AV receivers, amplifiers, MusicCast wireless multiroom audio systems, Blu-ray/CD players, earphones, headphones, home-theater-in-a-box systems, sound bars and its exclusive line of Digital Sound Projectors. YCA markets innovative, finely crafted technology and entertainment products and musical instruments targeted to the hobbyist, education, worship, music, professional audio installation and consumer markets.