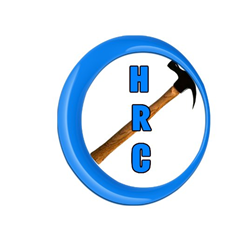 Hampton Bays NY (PRWEB) March 24, 2016
Those who have seen any of the various house remodeling programs on TV know that it is easier said than done. But what does it feel like being on the other side and actually remodeling a house?
Mr. Flavio Castillo Jr., the owner of House Remodeling Center, who has recently launched the company's first website, said, "Change always begins from within; when you decide it is time to remodel your house, it is so only because you yourself are ready for a change. A new window will become a new way of looking at the world, a new door will symbolize your freedom to be all that you want and a new roof will provide the spiritual shelter we all need."
The purpose of a house remodeling website is clear - to bring ideas and, hopefully, inspiration to every homeowner about a potential remodel. As a company that has a pillar of house remodeling in the Suffolk County for more than 16 years, the time has come for the company to have presence online.
"It is all a matter of timing. Now we are ready to expand and handle new projects more effectively. We are proud of our eclectic skills in the realm of house renovations and we want our clients to be able to check the various online competitors, compare and make an educated decision before hiring a contractor. We know we can deliver the highest quality of work at the most affordable prices," said Mr. Castillo Jr.
About Mr. Flavio Castillo Jr.
Mr. Castillo Jr. is married and a father to two happy children. At an early age, he had learned from his father the art of trim carpentry. Since then, he managed to master many other aspects of home renovations.
"My dad is still an important player in our company. It was my dad who taught me the importance of paying attention to the tiniest of detail in each and every aspect of the work that I do. Being a perfectionist, I insist that all my employees are top notch in their respective fields," states Mr. Castillo Jr. When asked to name the greatest lesson about business that he had learned from his father, he answered, "When you deliver the best at the best price, you will always have people knocking at your door for more."
House Remodeling Center is being run by Mr. Castillo Jr. The company employs a crew of experienced and certified professionals like carpenters, plumbers, electricians, heating and cooling experts, roofers, tiles setters and painters. The company is licensed and fully insured.