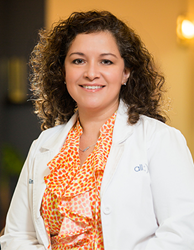 Norwalk, CT (PRWEB) March 22, 2016
Individuals who want to decrease the pain associated with dental procedures are now invited to receive laser-based treatment from Dr. Carolina Giraldo. With the help of the BIOLASE WaterLase iPlus 2.0™ system, Dr. Giraldo is now able to provide patients with a more comfortable and less lengthy treatment experience than they would otherwise have if they opted for traditional procedures. Patients who need to receive treatment from a dentist in Norwalk, CT, are invited to find out how laser-based treatments can benefit them.
Dr. Carolina Giraldo is a dentist in Norwalk, CT, who now gives patients the option of receiving laser-based treatments for common dental problems. The unique nature of the BIOLASE WaterLase iPlus 2.0™ system makes it an ideal tool for cutting seamlessly through bone and soft oral tissue while causing minimal trauma to the surrounding area. Individuals who suffer from tooth decay, gum disease and oral lesions may find that laser treatments cause much less discomfort than other common methods of treatment for the same conditions. Due to its versatile nature, the WaterLase iPlus system can even be used to improve esthetic appearance by whitening the teeth in a quick and effective manner.
The gentle nature of the WaterLase iPlus laser is due in part to its wavelength, which is 940nm and is easily absorbed by both oxyhemoglobin and hemoglobin. This makes it very efficient at cutting through soft tissue during gum disease treatments and lesion removal. When combined with a gentle ComfortPulse™ mode and 5 W peak power, the laser can be programmed to ideal settings in order to provide maximum comfort during common soft tissue dental treatments. For hard-tissue procedures, Dr. Giraldo can adjust the machine settings to provide the right amount of power while minimizing procedural discomfort to the patient.
Those who are interested in visiting a dentist in Norwalk, CT, who offers the flexibility and accuracy of laser treatments are urged to schedule an appointment with Dr. Giraldo by calling her practice.
About The Doctor
All Smiles Design is a general practice offering personalized dental care for patients in Norwalk, CT. Dr. Carolina Giraldo and her team provide a wide range of services and are committed to high quality, professional care through the use of laser dentistry and other advanced techniques. To learn more about the services offered at All Smiles Design please visit their website at http://www.allsmilesct.com or call (203) 916-6085 to schedule an appointment.