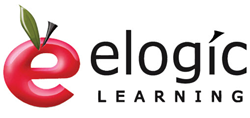 To us, the spirit of giving is more than just saying we give back to the community; it's an opportunity to get everyone involved in something bigger than ourselves
Tampa, Fla. (PRWEB) April 12, 2016
eLogic Learning's philosophy of "everything matters, everyone matters, every time" are not just words, but something the company has built into its business and company culture. This is most apparent in many of the charitable initiatives the company and its employees took part in throughout 2015 and into the current year.
One of these initiatives is eLogic's Bell Ringing program. This program gives employees an opportunity to choose a charitable organization or event to donate to every time eLogic acquires a new client or makes a sale to an existing client. Employees get to pick a charity that speaks to something near and dear to them and a donation is made to that chosen organization in their honor. In many cases, eLogic chooses to support a client's charity of choice.
In 2014, eLogic supported over 30 charities as part of its Bell Ringing program and amazingly, in 2015, eLogic was able to make over 70 donations and give thousands back to a variety of charities. Those charities included Humane Society of Tampa Bay, Feeding Tampa Bay, and Metropolitan Ministries, to name a few.
Mark Anderson, CEO of eLogic Learning is proud of the assistance eLogic is able to provide to local and national charities. It is a sentiment that all of eLogic's employees share.
"To us, the spirit of giving is more than just saying we give back to the community; it's an opportunity to get everyone (from our employees to our clients) involved in something bigger than ourselves," says Anderson. "We also see it as a way to help ensure the wonderful charities we donate to are able to continue the worthwhile work and services they provide. As eLogic continues to grow, so will our philanthropic responsibilities."
About eLogic Learning
A leader in the eLearning industry, eLogic Learning offers organizations world class, comprehensive LMS technology and content solutions that save costs and increase productivity. The eLogic eSSential LMS supports over five million monthly users and was named a #1 Corporate LMS by Talented Learning, Top 3 LMS by E-Learning 24/7 and Top 20 by Capterra. The eSSential LMS makes it easy to manage eLearning, instructor-led and virtual training events, keep up with regulatory compliance requirements, analyze training usage and results, sell courses online with robust ecommerce features, and much more.
In addition to its Learning Management System, eLogic develops custom eLearning content and provides an extensive third-party courseware library. With a comprehensive turnkey approach to implementing learning strategies, eLogic offers professional services and proven expertise in content strategy, business process change and the development of corporate training programs.