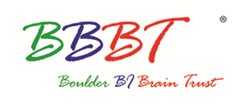 It's very exciting to get the collective experience of the BBBT to better serve our customers and partners. - Dion Picco, General Manager, Progress
Boulder, Colorado (PRWEB) March 23, 2016
On Friday, March 25, 2016, BBBT members will be briefed by Progress general manager, Dion Picco, and chief data evangelist, Sumit Sarkar, who will provide an update on the explosion of SaaS (Software as a Service) data.
The average company has over 20 SaaS applications deployed, and as lines-of-business take control over technology selection, that number is going to skyrocket. Doing BI against the myriad of proprietary APIs these applications expose is time consuming, error prone, and a drain on IT resources. Progress gives its customers the competitive edge they need to thrive.
"The allure of cloud-based software applications has grown tremendously in recent years. It is remarkably simple to get started. However, with that simplicity comes the massive complexity of attempting to analyze the data locked in these disparate apps," said BBBT Founder Claudia Imhoff. "I look forward to hearing a solution to this problem from Progress."
"It's very exciting to get the collective experience of the BBBT to better serve our customers and partners," said Mr. Picco. "We are in a unique position such that many of the BBBT presenters to date are OEM partners distributing our BI connectivity."
A podcast summarizing the presentation will be available at the BBBT podcasts page, and a video and trailer of the presentation will be available at the BBBT videos page.
About BBBT
The Boulder Business Intelligence Brain Trust has served the BI industry since 2006. It is a consortium of over 190 industry analysts, experts, and practitioners from around the world. BBBT hosts BI industry vendors who provide extended, interactive briefings, streamed live as webinars exclusively to BBBT members. It's a reciprocal arrangement, the members receive the latest information on current and planned BI tools and technologies, and the vendors get valuable feedback on their offerings, marketing, and messaging.
About Progress Software
Progress is a global software company that simplifies the development, deployment and management of business applications on premises or in the cloud, on any platform or device, to any data source, with enhanced performance, minimal IT complexity and low total cost of ownership. Progress can be reached at http://www.progress.com or 1-781-280-4000.