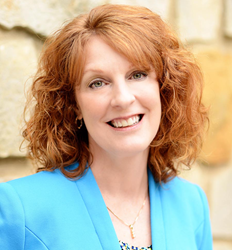 American Council of Engineering Companies (ACEC) of Ohio announces the appointment of Beth Easterday to Executive Director. With 25 years of experience in the engineering industry, Easterday will lead the organization in fulfilling its mission.
Columbus, Ohio (PRWEB) March 24, 2016
The American Council of Engineering Companies (ACEC) of Ohio announces the selection of Beth Easterday as Executive Director. Effective July 1, 2016, Easterday will fill the top leadership role at the organization, charged with developing programs and policies to best serve ACEC of Ohio members. Easterday succeeds Donald L. Mader, who is retiring after serving ACEC of Ohio as Executive Director for 34 years.
ACEC of Ohio is a statewide, non-profit organization comprised of firms that provide engineering services for all types of construction and environmental improvement projects. The organization's mission is to enhance the economic and regulatory climate for private engineering companies. After an exhaustive search, the ACEC Ohio Board of Directors unanimously agreed that Easterday has the vision, industry experience, and understanding of legislative processes to move the organization forward.
Easterday is a business strategist with more than 25 years of engineering industry experience. She is stepping down from her post as Senior Principal at the international consulting engineering firm IBI Group, where for 17 years she directed major infrastructure projects and led initiatives in strategic planning, financial planning, funding, regulatory compliance, stakeholder engagement, and media outreach. Easterday has spent her entire career in policy change-based roles, having served as Deputy Director for Legislative Services at the Ohio Department of Transportation and as a legislative aide at the Ohio Senate.
According to Lynn S. Miggins, P.E., president of ACEC of Ohio, "The selection committee did an excellent job of conducting a thorough and transparent search for a candidate to fulfill the top leadership role at the organization. Beth has a unique skill set, being both an engineering industry leader and a professional with a track record of advocacy, working with policy makers, the public, and the media. We are confident that Beth will have an immediate beneficial impact to ACEC of Ohio and its members." Miggins is majority owner and president of KS Associates, Inc., an Ohio-based civil engineering firm.
Easterday has a Master of Public Administration (MPA) from The Ohio State University School of Public Policy & Management and a Bachelor of Science in Organization Communication from Ohio University. She is a past board member and current member of Women's Transportation Seminar (WTS) International, a recipient of the WTS 2002 Woman of the Year Award, and graduate of the WTS Executive Leadership Program. She is also a graduate of Leadership Columbus (Class of 2002).