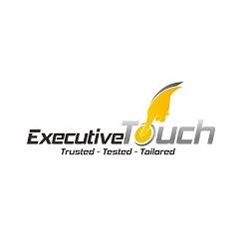 No matter how long a person has been in the industry, the business is always evolving and therefore there is always room to learn.
New York, New York (PRWEB) March 23, 2016
Executive Touch Worldwide recently travelled to Chicago for the 1st Quarter Manager's Meeting that was hosted across 10th-13th March. The firm were among several businesses to travel to the important event, which saw important guest speakers from across the globe share their advice and offer their business knowledge.
The event saw many important business topics covered including: recruitment, developing managers, what it takes to get to the top, vision, image/social media, daily routines, high level talent, developing and promotion, production/sales strategies and financial goals.
Executive Touch Worldwide outlines how these topics are all vital for success in the sales and marketing industry and states how the event was the perfect opportunity for business owners - all from ranging amounts of experience and success - to develop and learn new skills. The firm believes that no matter how long a person has been in the industry, the business is always evolving and therefore there is always room to learn.
The firm states how the event was not only a great development opportunity but it was also a brilliant opportunity to network with the best in the industry as well as the guest speakers who travelled from around the world to attend the event. Executive Touch Worldwide has always outlined the importance of networking and believes that there is no better opportunity to network than at industry events like these.
Executive Touch Worldwide have since returned to their headquarters in New York City and have revealed their plans to take everything they learned at the event and develop this into their business plans. The firm has highlighted how the event has left them feeling incredibly inspired and motivated to go on and achieve more successes.
About Executive Touch Worldwide: http://executivetouchinc.com/about/
Executive Touch Worldwide is an outsourced sales and marketing firm based in New York. The firm are specialists in personalized marketing and works closely with their clients in order to develop unique direct marketing campaigns that accurately represent their brands to ideal consumers and potential prospects. Executive Touch Worldwide connects with consumers on a face-to-face basis which allows them to establish long-lasting and personal business between brand and consumers. In turn, this personalized approach often leads to increased customer acquisition, brand awareness and brand loyalty for their clients.
Executive Touch Worldwide have returned to their headquarters feeling inspired and is looking forward to achieving many of their goals before the next quarter's meeting.