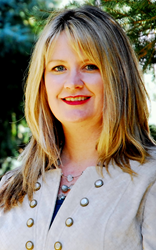 Sundance, Utah (PRWEB) March 23, 2016
Cirque Lodge announced today that Courtney McShay-Carroll, has accepted a position with their organization naming her as the Senior Vice-President / Director of Admissions. Ms. McShay-Carroll, was the long-time Director of Admissions for the Hazelden / Betty Ford Center.
In a statement Ms. McShay-Carroll cited "Cirque Lodge's stellar clinical, and customer service reputation." "They have excellent staff chemistry and I believe it is the only place other than Betty Ford where I feel I could, or would, have wanted to work. Cirque has resisted opiate-replacement therapy in the young adult community, they have resisted the sale of their facility to the big corporate entities, and I have had a great connection with their Business Development team for many years. "They have an excellent brand in our industry and their administration and ownership really do seem to be committed to mission over margin."
By bringing in McShay-Carroll, Cirque Lodge has again signaled its commitment to providing superior customer service. Richard Losee, CEO and Founder of Cirque Lodge stated that "Courtney has the longevity and reputation in our field that makes me proud that she would come to work with us and leave such a storied program as the Betty Ford Center." "We often times say that if you make it hard enough to admit someone, they won't!" "We knew that Courtney's reputation for going the extra mile and of always being in the solution made her the person we wanted to add to our team." "It was evident from my first meeting with Courtney of her passion and commitment in not only working with the addict and alcoholic who still suffers, but with their families and referral sources as well." "She seems to understand that there are many customers with everyone who admits to our facility and that they all deserve our utmost attention."
Cirque Lodge is an adult residential substance abuse facility with locations in Sundance and Orem, Utah. Cirque Lodge is licensed by the state of Utah and accredited by the Joint Commission for the Accreditation of Healthcare Facilities (JCAHO).