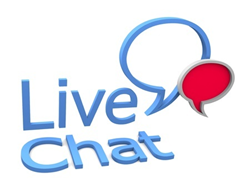 connect law firms with their potential clients faster
Stafford, Virginia (PRWEB) March 24, 2016
Conversational, a virtual receptionist and support service provider, recently announced the introduction of live chat support for law firms to their list of available services. The next expansion in a recent string of growth, the inclusion of live chat support for law firms could differentiate Conversational from other virtual receptionist companies.
The addition is a strategic move for Conversational, as the company already serves a wide base of law firms with their virtual receptionist services.
The new live chat support feature allows law firms to receive and reply to chat requests through their website. An icon placed on the law firm's website invites visitors to chat for customer support. The icon generates a chat prompt after the visitor has been on the website for a few seconds. The visitor can then choose to accept the prompt and speak to a Conversational specialist, or ignore the prompt and continue browsing the website.
Tanya Lamont, CEO of Conversational, cited law firms' unique needs for lead generation as the reason for expanding the live chat support service: "The law firms we work with talk about the importance of taking every call and following up on every lead. Missing one potential client can have big financial consequences for law firms, so we offer live chat support services to connect law firms with their potential clients faster and take an active approach to lead generation."
The live chat support trends of the last few years seem to support the move by Conversational, as more users rely on live chat and prefer it to other methods of customer service, including phone and email. Statistics show that more than 79% of internet users routinely use the live chat option and prefer it because of the immediate availability of answers.
For more information about Conversational, please visit:
https://www.conversational.com
For Media Inquiries, please contact:
Conversational
(855) 933-3826