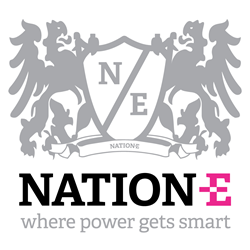 "We're working diligently to be a step ahead of the cyber attackers. It is a unique privilege to see the technology we have developed protect the critical infrastructures which we use in or daily lives."
Santa Clara, California (PRWEB) March 23, 2016
Israel Electric Corporation (IEC), the main supplier of electrical power in Israel, recently concluded a successful pilot project between its cyber division's ICT sector and Nation-E, an innovative operation technology cyber-security start-up company, for the purpose of demonstrating defense capabilities against attacks targeting communication lines.
The pilot was conducted throughout 2015 and was led by Dr. Leonid Lev and Leonid Rosenblum of IEC, and cyber-security experts from Nation-E. The successful pilot demonstrated Nation-E's ability to integrate with IEC's communication systems and protect against a number of different cyber-attacks on its communication lines.
A number of cyber-attack scenarios were tested during the pilot, including a scenario whereby an attacker manages to extract information from the system, without the knowledge of the attacked; a scenario which prevented monitoring of the endpoints; and a scenario in which an attacker maliciously changes the information on the monitoring and control systems to cause damage or fraud. Nation-E's system detected and prevented the attack before it could cause any harm.
According to Yossi Schenk, Vice President of IEC, the electric company is committed to finding advanced solutions to protect against the tens of thousands daily cyber-attacks on the utility.
"The Israel Electric Corporation is committed to finding the most trusted and advanced solutions to protect our customers against cyber-attacks," said Schenk. "We see Nation-E's technology as an effective and substantial measure to protect the communications systems, as well as other important operation systems."
Information security researchers indicate a disturbing new escalation in cyber-attacks. In fact, the focus given to attacks on critical infrastructures increased significantly in recent months' headlines, following a hacker attack who damaged the electrical infrastructure in Ukraine, leaving hundreds of thousands without power. Security officials called the attack "cyber terrorism."
"We're working diligently to be a step ahead of the cyber attackers," says Idan Udi Edry, CEO of Nation-E. "It is a unique privilege to see the technology we have developed protect the critical infrastructures which we use in or daily lives."
About Nation-E
Nation-E, founded in 2012 by Daniel Jammer, innovates cyber security for IIoT (Industrial IoT), building technologies that enable the next generation of industrial IT (Industry 4.0). Its solution adapts IT security best practices into IIoT and securely bridges the gap between the isolated OT (Operational technology) domain and the IT domain.
Israel-based Nation-E recently expanded its footprint into the United States by opening a new office in Silicon Valley, home to many of the world's largest technology corporations. For more information, please visit http://www.nation-e.com/.