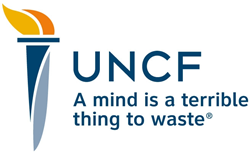 Ft. Worth, Texas (PRWEB) March 22, 2016
WHAT: More than 100 business, civic and education leaders from across North Texas are expected to attend the 2nd annual UNCF Tarrant County Mayors' Luncheon on March 23. The event will help provide scholarship funds for Tarrant County students and operating support to UNCF-member institutions Jarvis Christian College, Texas College and Wiley College.
Dr. S. Sean Madison of Tarrant County College will be recognized with the UNCF Excellence in Education award for his dedication and support of UNCF's work and commitment to advancing higher education. Cedric Bailey, national radio host and Stellar award winner in 2014, will be master of ceremonies at the luncheon. Entertainment will be provided by Jarvis Christian College Choir. Sponsors include BNSF Railway, Earth Day TX 2016, Line-barger Goggan Blair & Sampson, LLP, BOOM 94.5, and 97.9 THE BEAT.
WHO: the honorable Betsy Price (mayor of Fort Worth); the honorable Laura Hill (mayor of Southlake); Mau-rice E. Jenkins (UNCF executive vice president national development); event honorary chairs Roy C. Brooks (Tarrant County commissioner) and Dr. Jennifer Giddings-Brooks; event co-chairs Joseph Faust(BNF Railway) and Glenn Lewis (Linebarger, Goggan Blair & Sampson, LLC)
WHEN: Wednesday, March 23, 2016
Luncheon 12 - 1 p.m.
WHERE: Fort Worth Club
Horizon Terrace
306 West Seventh Street, Fort Worth
For more sponsorship information or to purchase individual tickets: please contact 972.234.1007 or cortney.lewis(at)uncf(dot)org
About UNCF
UNCF (United Negro College Fund) is the nation's largest and most effective minority education organization. To serve youth, the community and the nation, UNCF supports students' education and development through scholar-ships and other programs, strengthens its 37 member colleges and universities, and advocates for the importance of minority education and college readiness. UNCF institutions and other historically black colleges and universities are highly effective, awarding nearly 20 percent of African American baccalaureate degrees. UNCF awards more than $100 million in scholarships annually and administers more than 400 programs, including scholarship, intern-ship and fellowship, mentoring, summer enrichment, and curriculum and faculty development programs. Its logo features the UNCF torch of leadership in education and its widely recognized motto, "A mind is a terrible thing to waste, but a wonderful thing to invest in."® Today, UNCF supports more than 60,000 students at more than 1,100 colleges and universities. Learn more at UNCF.org, or for continuous news and updates, follow UNCF on Twitter @UNCF