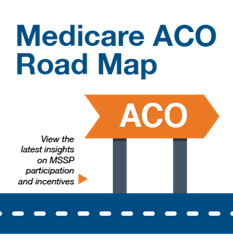 Completing the MSSP application is no small feat, and interested providers should get started as soon as possible. The first step in the process is a careful and thorough review of MSSP requirements for participation
Knoxville, TN (PRWEB) March 23, 2016
As of January 1, 2016, there are 434 accountable care organizations (ACOs) participating in the Medicare Shared Savings Program (MSSP). With the new Medicare Merit-Based Incentive Payment System on its way, interest in MSSP participation is at a peak.
The MSSP application process is complicated by the overwhelming level of detail contained in the hundreds of pages of MSSP regulations and related guidance. PYA's updated white paper, MSSP ACO Roadmap , condenses those rules down to the core requirements. The Roadmap arranges the information to facilitate substantive discussions and decision-making, rather than hand-wringing over every last regulatory provision.
According to the Roadmap, "completing the MSSP application is no small feat, and interested providers should get started as soon as possible. The first step in the process is a careful and thorough review of MSSP requirements for participation."
With the Roadmap, all of the information needed for such a review is compiled in a single document. The Roadmap covers five areas: (1) the case for MSSP participation, (2) ACO formation and MSSP application, (3) operations, (4) shared savings payments, and (5) private payer programs.
Copies of the Roadmap are available on PYA's website. For more information about the white paper, contact Martie Ross at PYA, (800) 270-9629.
About PYA
For over three decades, Pershing Yoakley & Associates (PYA), a national healthcare consulting firm, has helped clients navigate and derive value amid complex challenges related to regulatory compliance, mergers and acquisitions, governance, business valuations and fair market value assessments, multi-unit business and clinical integrations, best practices, tax and assurance, business analysis, and operations optimization.
PYA's steadfast commitment to an unwavering client-centric culture has served the firm's clients well. PYA is now ranked by Modern Healthcare as the nation's 9th largest privately owned healthcare consulting firm. PYA affiliate companies offer clients world-class data analytics, professional real estate development and advisory resources for healthcare providers, self-insured employer health insurance claims audits for Fortune 500 companies, wealth management and retirement plan administration, and business transitions consulting.
For more information, please visit http://www.pyapc.com/.