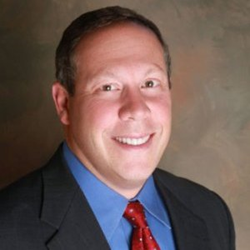 "The evolution of worksite marketing creates an opportunity to meet the needs of employers to cut costs by outsourcing benefit communication, enrollment and administration. I am thrilled to be part of the firm that continues to innovate this industry.
Long Grove, Il (PRWEB) March 24, 2016
BenefitVision, Inc., a leading provider of employee benefit communication, enrollment and administration services, announced the addition of David M. Schneeweis as Senior Vice President of Sales effective March 21, 2016.
"David is a highly energetic and effective business builder," said John Resor, President of BenefitVision. "David's background and experience provide the leadership we are looking for to grow BenefitVision's share of the market for effective benefit communication and enrollment solutions. He is extremely passionate about setting realistic expectations with others in order to deliver a consistent and predictable customer experience"
Schneeweis joins BenefitVision with nearly 26 years of experience in sales, operations and management in the employee benefit space, with a background in worksite businesses including 5 years with Trustmark, where he successfully opened and developed new broker distribution, and opened channels which led his team to unprecedented new revenue growth in the West and Mid-West regions of the country. He earned a Bachelor of Science Degree in Marketing from West Virginia University, and served as an Officer in the United States Army. His office is located in Englewood, CO.
BenefitVision is headquartered in Long Grove, IL serving mid-to-large employers throughout the United States with a diverse range of communication and enrollment options. The company has an Enrollment Office in Los Angeles, CA and an Enrollment Center in Harrisburg, PA. For more information, please contact Virginia Eanes, VP of Marketing at (800) 810.2200 ext. 1115 or visit us at http://www.benefitvision.com.
.