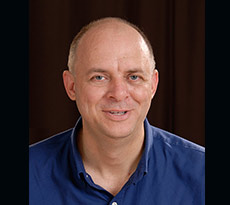 Los Angeles, CA (PRWEB) March 22, 2016
Otis College of Art and Design's Fine Arts Department Presents a lecture by Contemporary American philosopher Graham Harman: Why Art and Design are Central for Philosophy, April 28, 2016, 7:00 p.m. at Otis' Elaine and Bram Goldsmith Campus.
EVENT DETAILS
Lecture: Graham Harman "Why Art and Design are Central for Philosophy"
Thursday, April 28, 2016
7:00pm
Forum, Ahmanson Building
Otis College of Art and Design
9045 Lincoln Boulevard
Los Angeles, CA 90045
The lecture is free and open to the public, parking is available on campus. Additional information available at http://www.otis.edu or by calling (310) 665-6885.
Noted Professor of Philosophy Graham Harman examines the role of beauty in "Why Art and Design are Central for Philosophy." The American philosopher George Santayana once noted that beauty is far more central to our everyday lives than it is in philosophy. And true enough, aesthetics has always been a sort of fringe discipline within philosophy, lower in status than such fields as metaphysics, ethics, and theory of knowledge. In this lecture, Harman will explain why this usual picture is mistaken, and show why aesthetics deserves to stand at the very center of philosophy.
Graham Harman's work on the metaphysics of objects led to the development of object-oriented ontology, and he is a central figure in the speculative realism trend in contemporary philosophy. Harman is a Distinguished University Professor at the American University in Cairo. He is the 2009 winner of the AUC Excellence in Research and Creative Endeavors Award, and a frequent international lecturer.
Harman is the author of eleven books, most recently Weird Realism: Lovecraft and Philosophy (2012) and Bells and Whistles: More Speculative Realism (2013). He is the editor of the Speculative Realism book series at Edinburgh University Press, and (with Bruno Latour) co-editor of the New Metaphysics book series at Open Humanities Press.
ABOUT OTIS COLLEGE OF ART AND DESIGN
Established in 1918, Otis College of Art and Design is a national leader in art and design education. The College mission is to prepare diverse students of art and design to enrich our world through their creativity, skill, and vision. Alumni and faculty are Fulbright, MacArthur, and Guggenheim grant recipients, Oscar awardees, legendary costume designers, leaders of contemporary art movements, and design stars at Apple, Anthropologie, Patagonia, Adobe, Pixar, DreamWorks, Mattel, Nike, and Disney.
Otis enrolls approximately 1,100 full-time students, and offers Bachelor of Fine Arts degrees in Architecture/Landscape/Interiors, Digital Media (Game and Entertainment Design, Animation, and Motion Design), Fashion Design, Communication Arts (Graphic Design, Illustration, and Advertising Design), Fine Arts (Painting, Photography, and Sculpture/New Genres), Product Design, and Toy Design. Otis also awards the Master of Fine Arts degree in Fine Arts, Graphic Design, Public Practice, and Writing.
The five-acre main campus is located on L.A.'s Westside near the beach and LAX; the Graduate Studios are in nearby Culver City, and in the 18th Street Arts Center in Santa Monica.
2,700 adults and children participate in Continuing Education art and design classes and workshops.
Additional information is available at http://www.otis.edu.