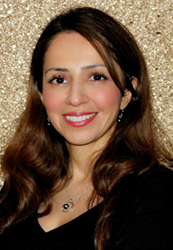 My philosophy is that childhood dental experiences establish a lifetime pattern of feelings towards dentistry, and I will make every effort to create a wonderful "Dental Home" for your child.
Issaquah, WA (PRWEB) March 23, 2016
Highlands Kids Dentistry was relocated to a new location in order to expand its service offerings for children and teen in Issaquah .The expansion also allows our office to bring its pediatric dentistry services and orthodontics services under a single roof. Pediatric Dental Specialist Dr. Shadi Araghi is most excited about the expansion of services in both the dental and orthodontic treatment areas of the practice.
Pediatric Dentistry - The pediatric dentistry area continues to feature Highlands Kids Dentistry's familiar characters, a jungle-themed atmosphere, games and movie selections targeted toward toddlers, preschoolers and grade school children.
Special Needs Dentistry - Going to the dentist can be challenging for all children, but it is especially difficult for children with special needs and their parents. Children with autism or sensory processing disorders will be well cared for in Highland Kids Dentistry new dedicated space for special needs dentistry. Dr Shadi wants to keep Highlands Kids Dentistry on the cutting edge of offering different treatment modalities for special needs kids.
Highland Kids Dentistry is committed to offering the highest quality of specialized pediatric and teen dental services in Issaquah. They encourage all existing or potential patients to visit the new location Monday – Saturday 8:00-5:00, go to our website http://www.HighlandskidsDentistry.com or call (425) 557-KIDS with appointment requests and questions.