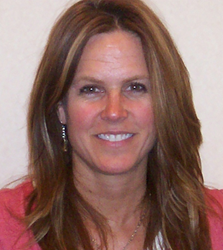 Bloomington, MN (PRWEB) March 23, 2016
NEWSCYCLE Solutions announces the promotion of Dana Midby to Vice President of Product Management. Midby is based at the company's corporate headquarters in Bloomington, MN, and reports to Talin Bingham, Newscycle's Chief Technology Officer. As Vice President of Product Management, Midby is responsible for leading product strategies and developing solutions that enable growth and revenue opportunities for Newscycle customers.
Midby brings over 23 years of management and technology experience in news media publishing systems to the position. She began her career in 1993 as an implementation specialist at Publishing Business Systems (PBS), and moved to product management in 1999. In 2007, PBS was purchased by DTI and Midby served as product manager and sales engineer for the company's circulation system. Midby joined Newscycle in 2013 through the Vista Equity Partners acquisition of Digital Technology International (DTI) where most recently, she held the role of Newscycle's Director of Product Strategy for the Commerce pillar, overseeing the management of all Newscycle circulation systems and commerce products.
"I am happy to work with such a great product management team to help build and drive successful Newscycle platforms," said Midby. "Newscycle is committed to the success of the news media industry. Our customers have high expectations for Newscycle's technology and we are driven by their voice to deliver systems that will help meet their business objectives."
"Dana Midby is a dynamic leader with an impressive skillset and valuable industry knowledge," said Talin Bingham, Newscycle's CTO. "Her extensive product management experience and ability to bring product strategies to light via our roadmap planning and execution processes are great assets for Newscycle. We are proud to have Dana on our team."
About NEWSCYCLE Solutions
Newscycle develops and delivers software technology that empowers the global news media industry. Our solutions enable publishers to thrive in a rapidly transforming market. We help our clients in their mission to create stronger, better informed communities, while protecting the integrity of news, advertising and customer information. Newscycle is a trusted partner serving more than 750 media enterprises, including 1,200 companies with 8,000 properties across 45 countries on six continents. The company is headquartered in Bloomington, MN and has U.S. offices in Florida, Michigan and Utah; with international offices in Denmark, Germany, Malaysia, Sweden, and the United Kingdom; and satellite offices in Australia, Canada and Norway. For more information about Newscycle's technology innovations for 2016, go to: newscycle.com/innovations2016.
Media Contact:
Lisa Speth
NEWSCYCLE Solutions
Marketing Communications Manager
lisa(dot)speth(at)newscycle(dot)com