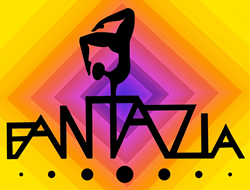 Duncan, OK (PRWEB) April 06, 2016
The Fantazia Circus will be at the Simmons Center in Duncan, OK on April 8-9, 2016, providing an exciting, animal-free, family-friendly show for all ages. The circus act is scheduled for 3 shows at the Simmons Center, located at 800 Chisholm Trail Parkway, in Duncan, OK. The show will take place in the West Gym within the Simmons Center at 7:30 PM on Friday, April 8. There will be two shows, one beginning at 4:30 PM and again at 7:30 PM, on Saturday, April 9.
With a combination of both traditional performance and all new techniques, Fantazia brings a culturally diverse show. All of their circus shows are family oriented, and they proudly present quality entertainment appropriate for adults and children alike. With acts that fuse graceful aerial arts, daring stunts, comedy, acrobatics, and never ending energy, there is something for everybody as in addition to a memorable show, face painting, concession, and more will be available to all circus-goers.
For more information on Fantazia Circus, visit http://www.discoverfantazia.com/. For more information regarding the shows specifically in Duncan, you may call (580) 252-2900 for details.