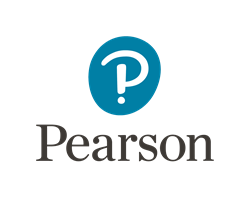 New York, NY (PRWEB) March 23, 2016
Pearson announced today the availability of the 2016 Science and Engineering White Paper with Educator Case Studies and Implementation Worksheets. The report details the results of successful Mastering and MyReadinessTest implementations, offers best practices, and for the first time, combines the Implementation Planning Toolkit and the Results White Paper. The white paper outlines the framework for the technology implementation process, describes each phase and step, offers summary case studies to demonstrate specific aspects of the process, and helps facilitate strategic decision making to address individual course goals via targeted worksheets at each step.
Summaries from the report highlight instructors who have used Mastering and MyReadinessTest, many over several years, and who have evaluated course results and learner outcomes to understand student performance. In addition, they have stayed informed about technology changes and new features. This information has helped instructors achieve successful results by continuously improving their course designs and technology implementations.
Examples of two- and four-year institutions featured in educator case studies, include Vanderbilt University and Muskegon Community College. At Vanderbilt University, average exam scores increased after the instructor, Associate Professor Lori Troxel, added MasteringEngineering pre-lecture tutorial homework assignments to the curriculum, along with post-lecture MasteringEngineering homework. In addition, data from the Muskegon Community College study, featuring Professor Shawn Macauley, Ph.D., tentatively showed that scores from the MyReadinessTest diagnostic test identified students who may be at risk because they are less prepared at the onset of the course. Data also showed a strong positive correlation between MasteringA&P homework and exam scores.
"The implementations, courses, programs, and initiatives described in this White Paper demonstrate effective measures these great educators are using to help students develop study skills, improve course and college readiness, and achieve other learning gains, thereby preparing students to become better equipped to pursue their academic and career goals. We are excited to have been able to work closely with each educator," said John Tweeddale, senior vice president, customer experience and engagement, Pearson.
Download the entire 2016 Science and Engineering White Paper with Educator Case Studies and Implementation Worksheets.
For information and registration details on Science and Engineering webinars, part of Pearson's year-long "Learning Makes Us" Professional Development Webinar Series for educators at colleges and universities, visit this website.
About Pearson
Pearson is the world's learning company, with 36,000 employees in more than 70 countries working to help people of all ages to make measurable progress in their lives through learning. For more information about Pearson, visit http://www.pearsoned.com.
Media Contact: Scott Overland, scott(dot)overland(at)pearson(dot)com, 202-909-4520