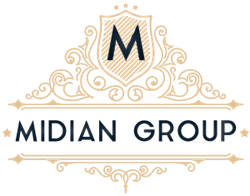 FVV Club members receive all the benefits of owning a timeshare, without having to buy a timeshare.
Atlanta, GA (PRWEB) March 29, 2016
The FVV Club membership with RCI points is a vacation membership that allows members to book travel directly with RCI and stay at timeshare resorts and other hotels without purchasing a timeshare or paying annual maintenance fees.
FVV Club members have access to RCI's 4,500+ luxurious affiliated timeshare resorts, as well as 42,000 other hotels in 100 different countries at 50-70% less cost than non-members or traditional timeshare owners.
The FVV Club membership with RCI points was developed to address the concerns of timeshare owners: maintenance fees, and lack of availability. With a traditional timeshare, owners pay annual maintenance fees regardless of whether they use their timeshare or not. Furthermore, these maintenance fees rise every year. Additionally, timeshare owners sometimes have difficulty getting availability at the resorts that they want to visit. To visit different resorts, timeshare owners must bank and exchange their points, which can be a time-consuming process.
FVV Club solves these concerns by allowing members to book travel directly with RCI, the largest timeshare exchange network in the world. Instead of purchasing a timeshare, paying maintenance fees, and having to exchange their weeks or points, FVV Club members simply log into RCI's website and book their vacation real-time.
Additional benefits of the FVV Club membership include discounted nightly hotel stays at 42,000 hotels around the world, access to cruises and other leisure activities through RCI's Points Partners program, and the ability to share their membership with five other family members or friends at no additional cost.
The FVV Club membership is only available through selected businesses. Midian Group is proud to be one of the exclusive retailers for this luxury travel membership.
About Midian Group: Midian Group offers access to the FVV Club membership, an exclusive vacation option.