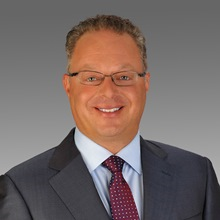 Companies are entering into cloud contracts without understanding the inherent risks.
Southlake, Texas (PRWEB) March 23, 2016
Businesses are focusing on the potential cost savings, profits and agility to be found in the cloud. Entering into cloud computing contracts without understanding the inherent risks can cripple an otherwise healthy organization. Robert J. Scott, Managing Partner at technology law firm Scott & Scott, LLP will cover how to address these risks through proper contracting and risk transfer using insurance on March 29th at Boston SecureWorld Expo.
Rob will highlight contract issues that should be covered in agreements, such as:

What happens if there is a data loss?
What jurisdiction will prevail if there is litigation?
What regulatory issues affect the business?
What is the document retention policy?
Will encryption be used in data storage and transmission?
How and in what format will data be kept?
What tools will be available to access data for any e-discovery needs?
What country will data be stored?
What indemnification does the vendor offer for infringement of third-party intellectual property rights?
For more information on the workshop and to register please click here.
Over the past decade SecureWorld has emerged as one of North America's most vital cyber security conferences, providing globally relevant education, training and networking for cyber security professionals on a regional level. SecureWorld provides more content and professional connections than any other event in the cyber security industry. Established in 2002, SecureWorld offers many different continuing professional education sessions over two days in 14 cities throughout the United States.
About Robert J. Scott
Robert represents mid-market and large enterprise companies in software license transactions and disputes with major software publishers such as Adobe, IBM, Microsoft, Oracle and SAP. He has defended over 225 software audit matters initiated by software piracy trade groups such as the BSA and SIIA. He is counsel to some of the world's largest corporations on information technology matters including intellectual property licensing, risk management, data privacy, and outsourcing. Robert ensures that Scott & Scott, LLP continues its focus on cost-effective strategies that deliver positive results. He is regularly called upon by his peers and the media to share his expertise.
-30-