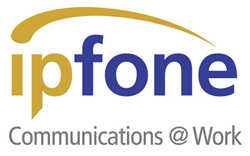 We are very excited to complete the IntelaCloud acquisition. IntelaCloud is an excellent fit and a natural complement to IPFone's Cloud Communication business
North Miami, Florida (PRWEB) March 30, 2016
IPFone, a leading provider of Unified Communications and Internet Access services for business in Florida has completed the acquisition of IntelaCloud LLC, a provider of Cloud Communications solutions to small and medium business (SMB) sector based in Jacksonville, Florida.
"We are very excited to complete the IntelaCloud acquisition. IntelaCloud is an excellent fit and a natural complement to IPFone's Cloud Communication business." said Damian Chmielewski, IPFone's President and CEO. "We look forward to welcoming the IntelaCloud team into the IPFone family and to further enhancing the experience of IntelaCloud's customers with IPFone's dedicated customer support and service portfolio."
Recognized for its strong technical and operational expertise in Cloud Communications, IPFone is one of the top service providers in Florida. IPFone's "hand-on" customer support approach, monitoring tools, dedicated field engineers, project managers and on-site training for successful installations received Unified Communications Award in 2015 and 2016 by TMC.
About IPFone
IPFone is a leading provider of Voice, Internet and Cloud Services for Business. IPFone boasts 19 years in business with more than 2,000 corporate accounts with deployments worldwide. The IPFone team dedicated to one goal and that is to be there for our customers resulting in exceptional customer experience. IPFone's solution is powered by BroadSoft, the world's leading developer of VoIP applications software along with Polycom and Cisco, the world's top manufactures of IP telephony products. For more information visit http://www.ipfone.com
To follow IPFone on Twitter, please visit http://www.twitter.com/ipfoneusa. To become a fan on Facebook, go to http://www.facebook.com/ipfone