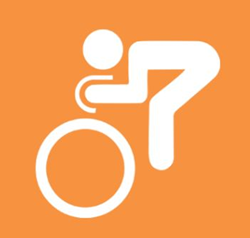 San Diego, CA (PRWEB) March 23, 2016
The Rush Studio is excited to announce a strategic partnership with Upside Group Franchise Consulting to accelerate growth and offer unique franchise opportunities to entrepreneurs interested in providing their community with access to one of the premier independent indoor cycling studios in the country.
Founded in 2012 by childhood friends and fitness enthusiasts Corey Spangler and Tim Suski, The Rush Studio provides local communities with an unparalleled group fitness experience driven by energetic and inspiring instructors. After falling in love with the indoor cycling lifestyle, the two began to build The Rush Studio brand, a place that offered indoor cycling classes in a fun, upbeat, non-intimidating atmosphere with a focus on high-end customer service. Upon opening their first studio in La Jolla in January of 2012, The Rush Studio experienced tremendous success and a year later opened a second, much larger, studio in Carmel Valley. Over the next two years, they were overwhelmed with the positive response and customer demand and continued to expand. Additionally, Tim and Corey invested heavily in a proprietary training program for new instructors and have successfully completed nine programs. Within a year, they had graduated over 20 Rush instructors who would all go on to make a difference and inspire The Rush community.
Corey and Tim were motivated to franchise because they recognized that there was a growing demand throughout the country for quality, effective, and fun fitness programs that did not simply consist of going to a "big box gym." Corey and Tim always had a strong belief that every city deserves to have a Rush Studio to empower the local community to reach their fitness goals in a fun non-intimidating atmosphere. After bringing on a board of directors with more than 50 plus years of combined franchise experience, they made the decision to franchise with the same enthusiasm that they approached the initial launch of their first Rush Studio.
About Upside Group Franchise Consulting
Upside Group Franchise Consulting is a full service, boutique franchise consulting firm with offices across the country. Headquartered in Scottsdale, Arizona, they have a handpicked, professional staff with decades of franchise experience from all disciplines of the franchise industry. Upside Group Franchise Consulting offers their clients a full suite of franchise services, including innovative franchise marketing programs, outsourced franchise sales, franchise sales training, franchise lead screening, franchise documentation, franchise marketing collateral, and award-winning web design. Mario Altiery, President of Upside Group Franchise Consulting, regularly speaks at International Franchise Association events and the American Bar Association. The staff serve as contributing writers for several franchise industry publications and have instructed at Nova University, the nation's leading institution for higher education in the franchise industry.
About The Rush Studio
The Rush Studio is a highly effective indoor cycling studio that focuses on providing an efficient cardiovascular training program in a fun, non-intimidating atmosphere staffed by friendly and knowledgeable staff members and instructors. Using a proprietary program, The Rush Studio workouts burn more calories per minute than most other fitness programs.
To learn more about The Rush Studio, please visit them on the web at http://therushstudio.com/.