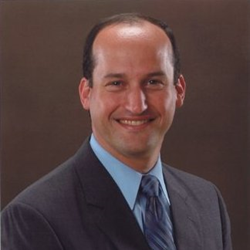 Mike's success in growing teams in the Houston region will be a major asset for HNTB as we focus on growth and diversification of our core services
HOUSTON (PRWEB) March 23, 2016
Michael Voinis, PE, joined HNTB Corporation as Houston office leader and vice president. He leads approximately 70 multi-disciplinary transportation infrastructure professionals who deliver highway, toll, aviation, transit, municipal, water and other services to clients in greater Houston.
As a project manager and director with nearly 20 years of experience, Voinis gained significant infrastructure expertise on public works, transportation, and land development programs including, urban and rural roadways, public water, wastewater and storm water utilities, storm water channels, erosion protection measures, levees, breakwaters, dredging, and hurricane preparedness and restoration.
"Mike's success in growing teams in the Houston region will be a major asset for HNTB as we focus on growth and diversification of our core services," said Tom Ellis, PE, HNTB Central Division president. "His multi-faceted knowledge of infrastructure planning and delivery will be of great value to our clients as they grapple with tremendous mobility, safety and funding challenges in the region."
Prior to joining HNTB, Voinis worked in Houston for regional consulting firm Halff Associates where he doubled the office size during his time as office leader.
He is an active member of the American Council of Engineering Companies of Houston and a member of the Texas Society of Professional Engineers, American Society of Civil Engineers, and Society of American Military Engineers. He earned a Bachelor of Science in civil engineering from Texas A&M University.
In 2015, Houston topped Forbes magazine's list of "America's Fastest-Growing Cities." Ongoing population influx has created tremendous congestion and demands on the city's transportation network. HNTB has been helping shape infrastructure and improve mobility in Houston since 1979 when it opened an office to begin work on the Jesse H. Jones Memorial Bridge over the Houston Ship Channel.
Since then, HNTB has helped deliver many high-profile projects including, Port of Houston Asset Management Program; I-45 North Environmental Impact Statement/Schematics for a 16-mile, $5 billion improvement project; and highway reconstruction of 38 miles from the I-610/ I-10/ US 290 interchange to Farm to Market Road 2920.
About HNTB
HNTB Corporation is an employee-owned infrastructure solutions firm serving public and private owners and construction contractors. With more than a century of service in the United States and Texas, HNTB continues to grow in size and service offerings to clients from seven office locations, currently employing 400 full-time professionals in the state. HNTB understands the life cycle of infrastructure and addresses clients' most complex technical, financial and operational challenges. Professionals nationwide deliver a full range of infrastructure-related services, including award-winning planning, design, program management and construction management. For more information, visit http://www.hntb.com.