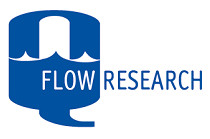 Indications are that oil & gas prices are on the way back up. This will benefit energy producers and flowmeter suppliers alike.
Wakefield, Massachusetts (PRWEB) March 24, 2016
A new research study from Flow Research finds substantial growth in the gas flow measurement market. According to this new study, The World Market for Gas Flow Measurement, 3rd Edition, by Flow Research (http://www.flowresearch.com), the worldwide market exceeded $1.7 billion in 2014. New-technology gas flowmeters made up $788 million of this total, while traditional technology gas flowmeters revenues were $930 million. Coriolis and ultrasonic are the fastest growing gas flowmeter markets.
The world's search for energy has placed a new emphasis on gas flow measurement. In the rapidly evolving world of gas measurement, particularly custody transfer, increasingly demanding requirements are driving changes in flowmeter technology. As a result, the flowmeter market for custody-transfer of natural gas has become the fastest growing niche in the gas flowmeter industry. Producers are pushing the frontiers to extract gas from hard-to-reach places – offshore, under shale, and in sand, even from landfills and dairy farms as biogas. They are striving to conform to evolving standards for hazardous and other conditions. They are constantly seeking to optimize efficiency and maximize profits with greater accuracy, more soundly verified readings, and an ever clearer picture of what is happening at any given moment.
This study, The World Market for Gas Flow Measurement, 3rd Edition, analyzes the world market for flowmeters used for gas flow measurement. It includes a technology analysis, 2014 market size and market share data, and provides in-depth segmentation of the market by various product and geographic categories. It also includes detailed market growth projections through 2019 for all types of gas flowmeters (http://www.gasflows.com).
While each flowmeter type has its own application strengths and weaknesses in measuring gas flow, this study finds that, in gas flow measurement as in the broader flowmeter market, the market is shifting from the traditional technologies of differential-pressure (DP), turbine, and positive displacement to the new-technology flowmeters, such as ultrasonic and Coriolis.
End-users are selecting Coriolis and ultrasonic flowmeters for their higher accuracy and reliability. New-tech flowmeters also do not have moving parts, which reduces the need for periodic maintenance. And new-technology flowmeters have been acquiring industry approvals for custody transfer and other gas applications. While many end-users are staying with traditional technology flowmeters to replace meters that fail, they are more likely to choose new-technology flowmeters, such as Coriolis and ultrasonic, for new projects.
Some traditional flowmeter suppliers are responding to this trend through innovation, such as more durable ball bearings and self-diagnostic flowmeters. In addition, some turbine meter suppliers have introduced turbine meters with bi-directional flow, self-lubrication, and significantly reduced pressure drop. These innovations are helping traditional suppliers hold onto their market shares and enabling them to continue to compete in a changing marketplace.
According to Dr. Jesse Yoder, president of Flow Research:
"The entire flowmeter market experienced a downturn in 2008 and 2009, along with the whole economy. By 2011, many companies found that their sales had returned to 2008 levels. However, a different kind of downturn occurred in 2014 when oil & gas prices began to decline. This had a negative impact on flowmeter suppliers selling into the oil & gas market, especially in 2015. While the future is difficult to predict, indications are that both oil & gas prices are on their way back up. In the meantime, some gas flowmeter suppliers are looking to industries such as chemical, food & beverage, and pharmaceutical on an interim basis until oil & gas prices ramp up again to more profitable levels. Given these many options and current market conditions, we see continued strong growth for the gas flowmeter market."
About Flow Research
Flow Research, with headquarters in Wakefield, Massachusetts, is the only independent market research company whose primary mission is to research flowmeters and other instrumentation products and markets worldwide. Flow Research has years of experience in doing both off-the-shelf studies and custom work. Published studies can be purchased by anyone interested in the topics. These studies are developed through interviews with suppliers, distributors, and end-users, and are presented in a clear and consistent manner. Topics include all of the flowmeter technologies – both new and traditional – as well as temperature sensors, temperature transmitters, level products, and pressure transmitters.
A growing area of interest – especially related to custody transfer – is flowmeter calibration. Flow Research has recently completed two studies, one on gas and one on liquid, of flow calibration facilities and markets (http://www.flowcalibration.org).
The company also focuses on the energy industries, especially on oil and gas production and measurement. Special topics include custody transfer, multiphase measurement, and liquefied natural gas (LNG). A series of quarterly reports called the Worldflow Monitoring Service provides regular updates on both the flowmeter markets and the energy industries (http://www.worldflow.com).
For more information, visit http://www.flowresearch.com or call +1 781-245-3200.