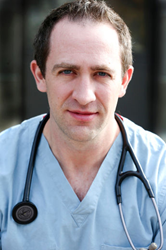 Toronto, Canada (PRWEB) March 22, 2016
Ask The Doctor, the worlds' leading virtual health platform is pleased to announce the appointment of Dr. Michael Warner as Chief Medical Officer of Ask The Doctor's Canadian operations.
Dr. Warner will be working closely with Dr. Suneel Sharman MD, Global Chief Medical Officer to expand Ask The Doctor's services to patients across Canada by end of 2016.
"Our team is very excited to have Dr. Warner on board. Dr. Warner is a visionary physician whose experience as a practicing clinician leader complemented by his business expertise will help Ask The Doctor make the Canadian healthcare system better for both patients and physicians" says Prakash Chand, CEO of Ask The Doctor.
"I am very excited to join Ask The Doctor. The team is already revolutionizing healthcare delivery with the ultimate goal of providing 7 billion people with accessible healthcare" says Dr. Michael Warner.
Last month, Ask The Doctor announced the launch of ATD Works, an employee benefits program allowing patients to ask a doctor any medical questions 24/7, virtually. The company has already signed up over 150 employers since launch.