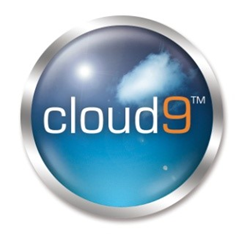 London (PRWEB UK) 23 March 2016
23rd March 2016 – UK based Mobile Network Operator Cloud9 Mobile announced today that they have completed a deal which provides incredibly low mobile data prices around the world.
The agreement with a new donor IMSI supplier gives Cloud9 access to wholesale roaming data prices at a fraction of the current EU regulated wholesale caps. Not limited to the EU, the prices on key destinations such as Australia, USA, New Zealand, Russia and Turkey are also drastically reduced. Cloud9 now plan to offer these wholesale prices to their white label partners who can resell to their subscribers at a substantial profit. The company also offer wholesale data bundles, something that previous costs did not allow. They state that the bundles are not limited to the EU, but include many other countries. The service can be provided as data only or one that also supports full voice and SMS. Cloud9 refer to this product as Ultra which is based on the very cheap pricing.
Traditionally the Cloud9 model involved using what is known as USSD call-back to save a vast amount of money whilst roaming outside the EU, however this new development now brings considerable reductions on regular call through dialing.
The Cloud9 service is provided as a White Label Product. This means an MVNO is supplied with SIM cards that can have their own chosen branding, and most importantly the subscribers that are brought on to the service are owned and managed by the MVNO itself. They are then able to set all of the pricing and the terms and conditions under which the service is provided. Some MVNOs prefer to manufacture their own SIM cards and so they can simply buy the IMSIs or (profiles) from Cloud9.
Sales Director John O'Prey quotes, "There is no doubt that in terms of roaming, data is key and people want to stop switching data off whilst travelling but until now the ridiculous prices have forced this. With data prices as low as $0.01 per MB this deal solves that, and there has never been a better time to become a reseller"
For more information please visit http://www.cloud9mobile.co.uk or email info(at)cloud9mobile.co.uk.
About Cloud9
Cloud9 Mobile is a UK Mobile Network Operator MCC/MNC codes 234/18, Tadig GBRC9 and member of the GSMA. They are exclusively focused on providing white label solutions to national Mobile Network Operators, Mobile Virtual Network Operators and white label resellers. Headquartered in the United Kingdom, Cloud9 also have offices in Los Angeles and Milan. It's main data centres are in London and Los Angeles.
Contact:
John O'Prey
Cloud9 Mobile Communications Limited
Tel: +44 1277 779788 Email: info(at)cloud9mobile.co.uk
w: http://www.cloud9mobile.co.uk