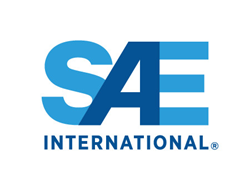 SAE Fellowship status is the highest grade of membership bestowed by SAE International.
WARRENDALE, Pa. (PRWEB) March 24, 2016
18 engineers and scientists from industry and academia now have the prestigious SAE International status of "SAE Fellow."
The group will be honored at the Fellows Reception and Dinner during the SAE 2016 World Congress on Monday, April 11 in Detroit.
SAE Fellowship status is the highest grade of membership bestowed by SAE International. It recognizes outstanding engineering and scientific accomplishments by an individual that have resulted in meaningful advances in automotive, aerospace and commercial-vehicle technology. The program, established in 1975, recognizes an average of 20 worldwide recipients for this honor each year.
The 2015 recipients, listed in alphabetical order, include:

Dr. Tat Leung CHAN, P.E.(WI), Associate Professor and Program Leader, Automotive Engineering Design, The Hong Kong Polytechnic University
Richard S. Davis, GM Technical Fellow, SI Combustion and Airflow, General Motors
Dr. Anindya Deb, Professor, Indian Institute of Science
Dr. Johney B. Green, Jr., Director, Energy and Transportation Science Division, Oak Ridge National Laboratory
David A. Lamb, Senior Technical Expert for Modeling and Simulation, U.S. Army Tank Automotive Research Development and Engineering Center (TARDEC)
Christine Lambert, Technical Leader, Ford Motor Co.
Thomas G. Leone, Technical Expert, Powertrain Evaluation and Analysis, Ford Motor Company
Dr. Z. Gerald Liu, Executive Scientist / Director, Cummins Inc.
Federico Millo, Associate Professor, Politecnico Di Torino
Dr. Mark P B Musculus, Principal Member of Technical Staff, Sandia National Laboratories
Hideyuki Ogawa, Professor, Hokkaido University
Gregory E. Saunders, Director, Defense Standardization Program Office, United States Department of Defense
Ahmed A. Shabana, Richard and Loan Hill Professor of Engineering, University of Illinois at Chicago
Dr. Arun S. Solomon, Technical Fellow, General Motors Company
Dr. Leonid Tartakovsky, Director, Internal Combustion Engines Laboratory, Faculty of Mechanical Engineering, Technion - Israel Institute of Technology
Junmin Wang, Associate Professor, Director of Vehicle Systems and Control Laboratory, Ohio State University
Tom Watson, Vice President and Technical Fellow Powertrain and Vehicle Systems and Robust Engineering, Johnson Controls Inc.
Ming Zheng, Professor, Professional Engineer of Ontario, University of Windsor
The SAE 2016 World Congress will be held April 12-14 at Cobo Center in Detroit. Executive Leadership is provided by Toyota; Tier One Strategic Partner for the event is AISIN.
SAE International is a global association committed to being the ultimate knowledge source for the engineering profession. By uniting over 128,000 engineers and technical experts, we drive knowledge and expertise across a broad spectrum of industries. We act on two priorities: encouraging a lifetime of learning for mobility engineering professionals and setting the standards for industry engineering. We strive for a better world through the work of our philanthropic SAE Foundation, including programs like A World in Motion® and the Collegiate Design Series™.