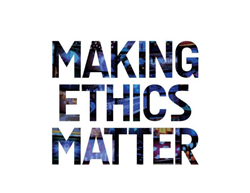 (PRWEB) March 31, 2016
Carnegie Council for Ethics in International Affairs announces its April line-up of current affairs programs.
With the exception of the April 22 event at the University of Utah, all talks take place in Carnegie Council's headquarters in New York City and are streamed as live webcasts.
To attend in person, please RSVP. Go to: http://www.carnegiecouncil.org/calendar/index.html.
Events take place at 170 East 64 Street, New York, NY 10065.
If not attending in person, watch them as live webcasts here: http://www.carnegiecouncil.org/live.
Thursday April 7, 6:00 PM: The Geopolitics of the Iran Deal: Winners and Losers
Karim Sadjadpour
The Joint Comprehensive Plan of Action has provoked strong reactions throughout the world. In the United States, some see it as the Obama administration's signature foreign policy achievement, while others argue that it will prop up a terrorist regime. And in the Middle East, Iranians are exuberant at the economic relief, but Saudis worry that their rivals now have the geopolitical edge. Who are the real winners and losers in the Iran deal?
Tuesday April 12, 6:00 PM: Eurasianism and the European Far Right: Book Launch and Update on Events in Europe
Péter Krekó, Marlene Laruelle, Edward McMillan-Scott
The publication of "Eurasianism and the European Far Right," edited by Marlene Laruelle, is the culmination of an intensive two-year project spearheaded by the Council's U.S. Global Engagement Program. Examining the European far right's connections with Russia, this initiative traces the ideological origins and individual paths that have materialized in this permanent dialogue between Russia and Europe.
Wednesday April 20, 6:00 PM: Islamism: What It Means for the Middle East and the World
Tarek Osman, Lisa Anderson
A political, social, and cultural battle is currently raging in the Middle East. On one side are the Islamists, those who believe Islam should be the region's primary identity. In opposition are nationalists, secularists, royal families, military establishments, and others who view Islamism as a serious threat. How have Islamists been able to win elections? What does their rise mean for the future of the region and the world?
Friday April 22, 12 PM: Ethics and Economics of Global Justice
Amartya Sen. This event will take place at the University of Utah (no live webcast)
One of the foremost public intellectuals of our time, Professor Amartya Sen has informed and challenged the world on the ethical, global, and policy dimensions of a wide range of issues such as democracy, human rights, poverty, violence, gender, human development, and war and peace. Presented by Daniels Fund Ethics Initiative, Carnegie Council, and the University of Utah, this lecture will be at the University of Utah.
Wednesday April 27, 6:00 PM: The Last Supper: The Plight of Christians in Arab Lands
Klaus Wivel, Eliza Griswold
There are 7.5 million Christians in the Middle East, who live under constant threat of death and humiliation. They are increasingly desperate in the face of rising Islamic extremism and their only hope for survival may be fleeing into exile. Why have we not done more to protect this beleaguered minority?
ABOUT CARNEGIE COUNCIL
Founded by Andrew Carnegie in 1914 and based in New York City, Carnegie Council for Ethics in International Affairs is an educational, nonprofit, nonpartisan organization that produces lectures, publications, and multimedia materials on the ethical challenges of living in a globalized world. For more information, go to http://www.carnegiecouncil.org.