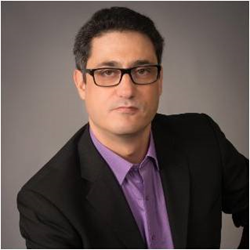 The subtitle of the book says it all: 'What 1 Billion Customers Want and How to Sell it to Them'.
Raleigh, NC (PRWEB) March 24, 2016
Michael A. Zakkour is the Vice President and China/Asia Pacific Practice Leader for Tompkins International. He has more than 20 years of experience in international market strategy and consulting, primarily in China and Asia with additional experience in Europe and the Middle East. He has assisted more than 200 multinational, public, private, and small and medium sized enterprise companies in their assessment of opportunities in Asia with their business strategy development and implementation.
Zakkour's book China's Super Consumers was recently named as a top four "Must Read" by Club China and has been a best seller in the United States, Canada, Hong Kong, Singapore, and the United Kingdom. As stated by the Club China, "The subtitle of the book says it all: 'What 1 Billion Customers Want and How to Sell it to Them'. It explores the birth of consumerism in China and explains who these super consumers are. The authors explain what's inside the minds of Chinese consumers, what they buy, where they buy, how they buy, and most importantly why they buy."
Are you planning your China business venture? Or have you been in China for years, and find yourself still hungry for knowledge? China's Super Consumers is a hands-on resource for succeeding in the Chinese marketplace, filled with real-world stories of companies who have made an impact in China. "The authors offer real stories of the kind that entrepreneurs can never get enough of: how was it done, why did it work, where did it fail. These experiences are packed in real-world stories of foreign and domestic companies, leading brands, and top executives who have succeeded in selling to this burgeoning marketplace," Club China. Discover the inside of boardrooms from Zakkour who understands Chinese consumers and has had success in the Chinese marketplace.
Zakkour is a contributing writer for FORBES, HBR, CNBC, and Beijing Review. He can often be heard as a guest lecturer at the China Institute, Columbia University, Confucius Institute for Business, New York University, Northwestern University, University of Pennsylvania, and Yale University. Zakkour also sits on the Board of Directors of the Asian Financial Society.