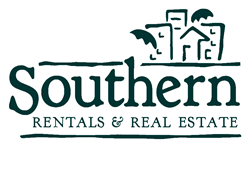 Destin, FL (PRWEB) March 25, 2016
Southern Vacation Rentals – a proud member of the Southern family of companies – has launched their spring social media giveaway seeking video submissions of "sweet Southern moments." Southern is asking for 15 to 90 second video entries showcasing a special moment in time such as a trip to the beach in a Gulf Coast vacation rental, a great dinner with a view or a favorite family clip, on or off the beach. One winner will receive a free inflatable paddleboard, complete with a paddle, pump and travel bag, as well as $100 in beach gear, from GUSU in Destin.
"Life is about those moments, big or small, that you will always remember," said Kerry Sutsko, Marketing & Advertising Manager. "Whether people want to share a memory from a beach vacation or a special time back at home, we can't wait to see the treasured moments and creative entries shared with us."
To enter the contest, submit a video using the hashtag #SweetSouthernMoments across social media platforms including Instagram and Twitter. Submissions can also be uploaded via a form on Southern Vacation Rentals' Facebook page. After submitting a video, entrants need to "Like" GUSU on Facebook to complete their entry. Videos can be submitted through April 10, 2016, and the winner will be announced on April 12, 2016.
Southern Rentals and Real Estate is a premier provider of vacation rental, residential leasing, real estate and property management services in Northwest Florida and Coastal Alabama. Established in 1995, the company is owned and operated by two sets of brothers, Brad and Mike Shoults and Kevin and Kerry Veach, and Susan Carleton. Southern represents nearly 1,000 vacation rentals, approximately 1,100 long term rentals, countless real estate opportunities and more than 40 associations along the Gulf Coast. The Southern family of companies includes Southern Vacation Rentals, Southern Residential Leasing, Southern Real Estate Sales, Southern Real Estate, RE/MAX Southern and Southern Association Management. For more information, visit GoSouthern.com.