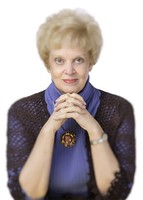 "The LAST place you want to resolve a business conflict is in a court of law,"
Atlanta, GA (PRWEB) April 07, 2016
Atlanta, GA lawyer, Betsey Neely received national recognition as an "Elite Speaker" from FreeSpeakerBureau.com for her work giving free legal advice in pro bono group presentations to help individuals and small business lower legal costs or eliminate the need for lawyers altogether.
Not only does she use her legal expertise to share expert advice about how to lower legal costs and eliminate the need for lawyers altogether, Atlanta, GA lawyer, Elizabeth (Betsey) Neely also bucks the traditional legal system by giving her legal advice at association, club, nonprofit, and small business meetings and conferences.
In recognition for her willingness to provide her expert legal advice in pro bono presentations, and her proven commitment to excellence in public speaking, Betsey has earned "Legal Expert Elite Speaker" status with FreeSpeakerBureau.com, a professional website platform which matches expert speakers with audiences using a proprietary matching process that's similar to the technology used by Internet dating websites.
"The LAST place you want to resolve a conflict is in a court of law," is Neely's unique message. She refers to her services to individuals and small businesses as "Pre-Legal," which means Neely gives counsel before a lawyer is hired to determine if some other type of professional help would be better. If legal counsel is absolutely necessary, she teaches individuals and business owners how to hire and manage a lawyer for the best results and at the most affordable costs.
Neely has been a pioneer in the Atlanta legal community in many areas of law during her career. As counsel to the Board of Regents of the University System of Georgia she developed a statewide conflict resolution program that became the model for universities around the world. Now, the Atlanta, GA lawyer is on a mission to use her expertise to help individuals and small business owners resolve conflicts and stay out of legal trouble.
Betsey has been named a "Champion of Justice" by the Georgia Legal Services Program, a statewide program for low income clients which she was involved in founding. She is a "Distinguished Professor" of Forensic Psychology at Argosy University, and is honored both as a "pre-eminent lawyer" and a "pre-eminent woman lawyer" by Martindale Hubbell, a directory whose ratings represent the opinions of judges and peers within the legal profession.
To receive her latest recognition as "Legal Expert Elite Speaker" from FreeSpeakerBureau.com, Neely completed a rigorous training program and earned endorsement by demonstrating a high level of expertise throughout a comprehensive vetting and verification process. The Atlanta, GA lawyer joined FreeSpeakerBureau as a legal expert in October 2015.
Unlike a typical speaker's bureau, the FreeSpeakerBureau.com website encourages meeting planners to contact expert speakers directly because no money is being exchanged and no commissions are involved. Ethics guidelines for members discourage speakers from giving a "hard sell" for their services or premiums. Thousands of meeting planners and expert speakers throughout the U.S., Canada, and the UK have joined and are using the website to connect every day for free.
Not just a database of public speaker profiles, FreeSpeakerBureau.com is an interactive platform where organizations can post "Guest Speaker Wanted" listings up to a year in advance, which will then be automatically matched with expert speakers using PerfectMatch technology. Alternatively, organizations can proactively connect with local experts and browse through online portfolios which include detailed speaker profiles, their signature speaking topics, ratings, reviews, and video samples.