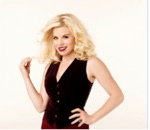 Boston, MA (PRWEB) March 24, 2016
The Trustees today announced that the Boston Pops Esplanade Orchestra will be performing at Castle Hill on the Crane Estate in Ipswich, MA on Saturday, August 6, 2016. The Pops will be joined by special guest Megan Hilty, an accomplished American musical theatre performer, television actress, singer and solo artist best known for her roles as Ivy Lynn in NBC's musical-drama Smash and Glinda in Broadways' Wicked, her Broadway debut. Hilty has had her debut performing with the Boston Pops in March of 2013 and performed again to great fanfare with in their 2014 July 4th Fireworks Spectacular. This spring Hilty received critical acclaim for her role as Brooke Ashton in Broadway's Roundabout Theatre Company revival of Noises Off. She is also known for her roles as Doralee Rhodes in Broadway's 9 to 5: The Musical, Lorelei Lee in the Encores! Production of Gentlemen Prefer Blondes, and NBC's comedy Sean Saves the World. Her vocals and songs have been featured in numerous films and TV shows as well as alongside Placido Domingo on the opera star's duet album. Hilty released her own debut solo album, It Happens All The Time in March 2013. She will be releasing a new live album comprising of songs from her recent tour in May.
The Boston Pops is one of the most acclaimed and beloved orchestras in the nation, known for its lively performances of popular music from the past and present. This is the Boston Pops' first time performing at Castle Hill on the Crane Estate, an iconic National Historic Landmark preserved and cared for by The Trustees, Massachusetts' largest conservation and preservation nonprofit. Castle Hill has a long history of performances by acclaimed musicians, bands, and symphonies, such as Louis Armstrong, Dave Brubeck, Shawn Colvin, Judy Collins and many others. In addition the New England Conservatory of Music ran a summer school at the estate in the 1960s. The Trustees has been featuring a popular summer Picnic Concert Series on the property since 1996, which averages crowds of 1,000-2,000 per concert each year.
"This concert is an unprecedented opportunity to experience the amazing Boston Pops and Megan Hilty together in one of Massachusetts' most iconic settings," says Barbara Erickson, Trustees President & CEO. "We look forward to welcoming new faces, as well as our many Trustees members and supporters, to enjoy this historic evening on our beautiful Grand Allée at Castle Hill on the Crane Estate."
"The Boston Pops is thrilled to partner with the Trustees during their 125th Anniversary this spring," said Dennis Alves, Boston Pops Director of Artistic Planning. "The Castle Hill property is one of the most picturesque public parks in Massachusetts, and we're all looking forward to a beautiful evening of music, picnics, and mid-summer fun along with our very special guest Megan Hilty."
General public tickets will go on sale on April 4, 2016 with a total of 10,000 tickets available. A special Trustees member pre-sale begins on March 21 and ends on April 3, 2016. Prices: $60/Trustees member general admission; $75/nonmember general admission. Each adult ticket admits one child under 12 free; each additional child $25. A limited number of VIP tickets, which include a pre-concert and intermission cocktail reception and artist meet/greet, are also available $500. Visit http://www.thetrustees.org/125 for more tickets and more information.
The Trustees is the world's first and Massachusetts' largest conservation and preservation nonprofit celebrating its 125th Anniversary in May. The Boston Pops Concert is a signature public event in a year-long line up of celebrations and programs being hosted at some of The Trustees most popular scenic, cultural, and natural sites throughout the anniversary year. Founded in Boston by open space visionary Charles Eliot in 1891, The Trustees became the first land preservation nonprofit of its kind in the world, sparking an international movement. Today, it owns and operates 114 beautiful beaches, historic house museums, landscaped gardens, community farms, inns, campgrounds, woodland trails and diverse natural and recreational sites around the state. With over 1.6 million visitors and over 3,500 annual events and programs in 2016, Trustees properties are an integral part of the culture and fabric of Massachusetts, offering residents and visitors endless possibilities for inspiration and recreation, all of which are becoming even more important in our increasingly digitized world.
Castle Hill on the Crane Estate, one of The Trustees' most iconic properties, is comprised of 2,100 protected acres consisting of Castle Hill – which includes the Crane mansion or "Great House" and the Inn at Castle Hill – as well as Crane Beach and The Crane Wildlife Refuge. The property was formerly owned by Chicago industrialist Richard T. Crane, Jr. who purchased the property in 1910 because he was captivated by the beauty of the landscape. Over time he worked with eight leading architects, landscape architects, and artists to shape his summer family retreat. In 1928, Crane crowned the estate with a grand mansion designed by renowned Chicago architect David Adler. Today, the Crane Estate welcomes over 300,000 visitors from near and far and offers year-round educational and cultural programs and activities, including concerts, private funcitions, and SummerQuest, recognized as one of Massachusetts' best summer programs for children.
###
Megan Hilty is most recognizable for her portrayal of seasoned triple-threat Ivy Lynn in NBC's musical drama "Smash." She followed up the series with a starring role on the comedy "Sean Saves the World." In March 2013, Hilty released her debut solo album, "It Happens All The Time," which included fresh interpretations of compositions by contemporary songwriters and producers. This spring, Hilty received critical acclaim for her role of Brooke Ashton in the Roundabout Theater Company's revival of "Noises Off." She also recurred on Bravo's dramedy "Girlfriend's Guide to Divorce."
Hilty previously starred as Lorelei Lee, the diamond-loving blonde made famous by Carol Channing, in the Encores! production of "Gentlemen Prefer Blondes," to which she earned rave reviews. Additionally, her voice was featured as Rosetta in Disney's "Tinker Bell: Secret of the Wings." She has also recorded vocals in Disney's "The Secret Life of Magic Gourd," "Phineas & Ferb," "Glenn Martin DDS," "American Dad," "Tinker Bell and the Pixie Hollow Games," "Robot & Monster" as well as singing as Snow White in the film "Shrek the Third." Hilty can be heard in the animated film "Dorothy of Oz" with Kelsey Grammer, Hugh Dancy and Lea Michele. She can also be heard alongside Placido Domingo on the opera star's duet album.
A native of Seattle, Hilty moved to New York City after graduating from the prestigious Carnegie Mellon University, and quickly made her Broadway debut as Glinda in "Wicked." She went on to perform the role in both the national tour and in Los Angeles. After receiving high praise for her portrayal of Doralee Rhodes in Broadway's "9 to 5: The Musical," Hilty was honored with nominations for Lead Actress in a Musical at the Drama Desk Awards, Outer Critics Circle Awards, the Drama League Awards and L.A. Stage Alliance Ovation Awards. Hilty has previously performed at Carnegie Hall with the New York Pops, the National Symphony Orchestra at the Kennedy Center, the New York Philharmonic at Lincoln Center, the Boston Pops, the Cincinnati Pops, the Houston Symphony, the Phoenix Symphony among many others. She was also featured on TNT's 2012 Christmas in Washington special and continues to perform at prestigious venues nationwide. Megan is a frequent guest on PBS' televised Live from Capital Hill concerts. Her solo concert concerts continue to sell out and receive critical acclaim across the country.
Her television credits include guest-starring roles in "Melissa & Joey," "Bones," "The Closer," "Desperate Housewives," "CSI," "Shark," "Ugly Betty," "Eli Stone" and "The Suite Life of Zach & Cody." Among Hilty's film credits are "The Bitter Feast" the short film "The Happiest Man Alive," opposite Justin Chambers and the upcoming "Untitled Warren Beatty Project."
The Boston Pops is affectionately known as "America's Orchestra." Founded in 1885, the Boston Pops is the most recorded and arguably the most beloved orchestra in the country, beginning with the establishment of the modern-era Pops by Arthur Fiedler (1930-1979) and continuing through the innovations introduced by John Williams (1980-1993) and the new-millennium Pops spearheaded by Keith Lockhart (1995-present). Having led more than 1,700 Boston Pops concerts, Keith Lockhart marks his twenty-second season as Boston Pops Conductor in 2016. The 2016 Boston Pops season, May 6-June 18, under the direction of conductor Keith Lockhart, features classic Boston Pops programming, including film scores of the silver screen, ballads from Broadway and the great American Songbook, classic rock anthems, and a Gospel Night spectacular, along with an impressive lineup of Boston Pops debuts, new programs that spotlight the best of the worlds of dance and puppetry, and the return of last year's audience favorite, Pops On Demand: You Choose the Tunes. The 2016 Boston Pops season opens and closes with the debuts of two widely popular artists from the entertainment world: on Friday, May 6, the season opens with Seth MacFarlane singing American Songbook classics from the '40s and '50s; the season closes on June 17 and 18 with Brian Wilson performing Pet Sounds, widely acclaimed as one of the greatest albums of all time. Keith Lockhart also leads the Boston Pops in three performances at Tanglewood. Tickets to the 2016 Boston Pops season, priced from $24 to $130 are on sale now at 888-266-1200 or http://www.bostonpops.org.
The Trustees preserves and cares for some of Massachusetts' most treasured natural, scenic, and historic sites for public use and enjoyment. Founded in 1891 and celebrating our 125th Anniversary in May 2016, we are the world's first land preservation nonprofit and the Commonwealth's largest conservation and preservation organization. We believe in protecting the irreplaceable for everyone, forever. Our passion is to connect more people to outdoor recreation, culture, agriculture, and healthy, active living by using our 114 diverse properties, community spaces, and over 3,500 annual programs as a powerful and compelling platform. Located within minutes of every resident and visited by 1.6 million people in 2015, our properties span more than 26,000 acres across the state – from working farms, landscaped and urban gardens, and community parks, to barrier beaches, forests, campgrounds, inns and historic sites, many of which are National Historic Landmarks. In addition to our properties, we are also an active leader in land conservation. We hold conservation restrictions on more than 20,000 acres and have worked with community partners to help protect another 25,000 acres across the state. In 2014 we became a founding partner of the Boston Public Market, the first all locally-sourced indoor market of its kind in the nation where we operate our Appleton Farms vendor booth and serve as the educational programming partner for the Market's demonstration KITCHEN. Funded by our nearly 125,000 members and supporters, we invite you to get out, get inspired, and find magic in the moment at a Trustees property near you: http://www.thetrustees.org.