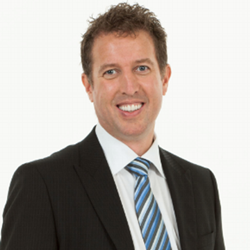 Illiteracy is still a huge global problem, and as publishers, we're in a position to help solve it.
Las Vegas, NV (PRWEB) March 25, 2016
Ken Dunn, Chief Executive Officer ReadersLegacy.com, is on a mission to give away one million books and $200,000 in grant money to support children's literacy programs. "Illiteracy is still a huge problem, both globally and in the U.S. As publishers, we're in a position to help solve it," says Dunn. "We found an easy way to contribute while involving our customers too."
The plan is to give away a million new books through ReadersLegacy.com, a social media website which combines all the features of social media and a massive online bookstore. Simply for creating a free account, each new member is given 40,000 "LitCoins". This is enough to redeem for any one of about 80% of the books carried, including new releases and best-sellers.
As member participants perform routine interactions such as posting reviews, building their personal libraries and purchasing books, they earn affinity points called LitCoins. When the user redeems their LitCoins for a book, a percentage of each transaction will be donated to children's literacy programs via grants from ReadersLegacy.com.
"This problem of illiteracy impacts our whole society. It doesn't just hurt kids academically while they're in school; it's a lifelong detriment." Dunn explains.
Book lovers will get to enjoy the community aspects of using Reader's Legacy and earning free books, with the added bonus of supporting literacy programs by doing something they already enjoy: talking about and shopping for books.
To receive a grant from the $200,000 or more that will be available, children's literacy organizations will be asked to apply from September 1st - September 30th, 2016. Successful applicants will be reviewed and chosen by the ReadersLegacy.com committee, then flown to the annual Readers Legacy Choice Awards held February of 2017. There they will receive their grant award and be given an opportunity to speak about their organization to attendees and the media.
###
Contact: Carolyn Branson
702-912-2405 OR carolyn(at)nextcenturypublishing(dot)com
About ReadersLegacy.com:
A social media platform for readers and authors to connect over their mutual love of literature. Reader's Legacy is a company dedicated to changing the way people write, read and experience books by providing solutions and resources to bridge the modern-day virtualization wave.