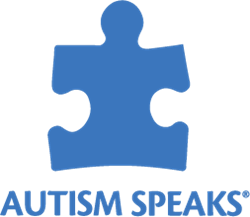 New York, N.Y. (PRWEB) March 24, 2016
Throughout April, more than 12,400 Dollar General retail locations will collect donations to benefit Autism Speaks, the world's leading autism science and advocacy organization. Customers may donate any amount at the checkout counter to support Autism Speaks' efforts in research, awareness, family services and advocacy.
"Dollar General has been an unwavering partner, helping us provide resources for every stage of life, from early childhood diagnosis through adulthood," said Peter Morton, Autism Speaks vice president of corporate development. "We're grateful to the employees and leadership of Dollar General, and we share the company's commitment to innovative solutions that meet the needs of families and communities."
The fundraising drive is among many activities during Autism Awareness Month, which promotes understanding of the disorder that affects 1 in 68 children. Donations to Autism Speaks fund cutting-edge research, advocacy initiatives and free resources. They include Autism Speaks Tool Kits, which were downloaded more than 75,000 times in 2015, and the Autism Response Team, which last year answered more than 51,000 inquiries from families.
The partnership between Autism Speaks and Dollar General is now in its seventh consecutive year, and in 2015 alone, Dollar General raised $1.8 million for Autism Speaks.
"Part of our mission is Serving Others, our commitment to investing in organizations that extend help and hope to our customers and the communities we serve," said Denine Torr, senior director of community initiatives. "Through our customers' generosity, we look forward to having a positive impact on people affected by autism."
Dollar General will join Autism Speaks' other national partners – Game Stop, Lindt and White Castle – along with several regional retailers that include Modell's Sporting Goods and Village Super Markets. Each company will raise funds and awareness in its stores throughout April.
About Autism
Autism is a general term for a group of complex developmental brain disorders – autism spectrum disorders – caused by a combination of genes and environmental influences. These disorders are characterized, in varying degrees, by communication difficulties, social and behavioral challenges, and repetitive behaviors. An estimated 1 in 68 children in the U.S. is on the autism spectrum.
About Autism Speaks
Autism Speaks is the world's leading autism science and advocacy organization. It is dedicated to funding research into the causes, prevention, treatments and a cure for autism; increasing awareness of autism spectrum disorders; and advocating for the needs of individuals with autism and their families. Autism Speaks was founded in February 2005 by Suzanne and Bob Wright, the grandparents of a child with autism. Since its inception, Autism Speaks has committed more than $570 million to its mission, the majority in science and medical research. On the global front, Autism Speaks has established partnerships in more than 70 countries on five continents to foster international research, services and awareness. To learn more about Autism Speaks, please visit AutismSpeaks.org.