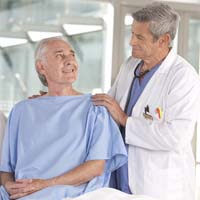 There was no evidence of direct tumour invasion or cancer cell growth on the catheter surfaces...
Raleigh, NC (PRWEB) March 25, 2016
Doctors in Western Australia have released what they are calling a "reassuring" report for mesothelioma patients who have indwelling pleural catheters. Surviving Mesothelioma has just posted a summary of the findings. Click here to read it now.
After examining dozens of indwelling pleural catheters that had been used to drain excess lung fluid in mesothelioma patients, the researchers found that the devices were unlikely to support the growth of new tumors.
"There was no evidence of direct tumour invasion or cancer cell growth on the catheter surfaces in any of the 29 IPCs that were histologically examined," writes author and former pleural fellow Claire Tobin, BA, BMBCh, MRCP of the Sir Charles Gairdner Hospital in Perth.
According to the report published in the journal Respirology, the news should be "reassuring evidence" that the material out of which these catheters are made is unlikely to have a negative impact on mesothelioma survival.
"This is good news for many mesothelioma patients and families since IPCs provide a practical and often less painful option for dealing with the common problem of pleural effusion," observes Alex Strauss, Managing Editor of Surviving Mesothelioma.
To read more about the findings of the Australian study, see Mesothelioma Study Finds Tumors Unlikely to Grow on Pleural Catheters, available now on the Surviving Mesothelioma website.
Tobin, CL, et al, "HIstopathology of removed indwelling pleural catheters from patients with malignant pleural diseases", March 10, 2016, Respirology, http://onlinelibrary.wiley.com/doi/10.1111/resp.12777/abstract;jsessionid=8962B67FD092E2ABD962A09B769B1E76.f01t01
For nearly ten years, Surviving Mesothelioma has brought readers the most important and ground-breaking news on the causes, diagnosis and treatment of mesothelioma. All Surviving Mesothelioma news is gathered and reported directly from the peer-reviewed medical literature. Written for patients and their loved ones, Surviving Mesothelioma news helps families make more informed decisions.