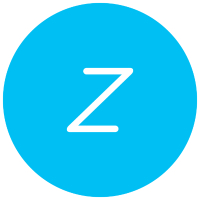 "Understanding how to build teams and solutions that simplify digital commerce has been critical to our growth." - Evan Klein, Zaelab President and CEO
Westport, Connecticut (PRWEB) March 29, 2016
Zaelab, a fast-growing eCommerce service provider today announced it has hired experienced industry leader David Ebel to be the company's Vice President. The company, which provides digital commerce solutions that blend strategy, user experience, and technology, is expanding rapidly to accommodate demand for expert SAP Hybris services and digital strategy consulting. The strategic hire will position the company to keep pace with delivery capacity and quality as they capitalize on the building momentum of the past several quarters.
"Understanding how to build teams and solutions that simplify digital commerce for all types of customers has been critical to our growth", says President and CEO of Zaelab, Evan Klein. "What David brings is a track record of success, and a shared vision for expanding our unique continuous delivery approach to clients that need more profitable digital commerce solutions."
Ebel has over 18 years of experience in eCommerce solution delivery, growing successful practices on leading Enterprise solutions like Demandware, IBM Websphere Commerce, and most recently SAP Hybris - the leading platform according to the recently released 2016 Gartner Magic Quadrant for Digital Commerce.
Most recently, Ebel held the role of Vice President at Crossview. Having led the Hybris Practice there in 2014, he took the helm of the company's much larger Services group in 2015. His team encompassed technical consultants in IBM Websphere Commerce and SAP Hybris disciplines, as well as the company's project delivery teams. In late 2015 the company was acquired by PFSweb.
Prior to CrossView, Ebel was a Director at Acquity Group, where he played a pivotal role in building a successful Demandware Practice leading up to the company's acquisition by Accenture in May of 2013.
In regards to joining Zaelab, Ebel had this to say, "Digital commerce has changed remarkably in the last few years, and the challenge for full-service agencies is to respond at the rapid pace customers demand. Zaelab understands the evolution of commerce, and is passionate about helping customers get ahead. I'm very excited to be a part of this team of professionals and partners."
Zaelab delivers evolved digital commerce solutions for mid-sized and global enterprise brands, including Fortune Top 50 companies. Specializing in full-lifecycle B2B and B2C digital commerce solutions, Zaelab combines high-performance teams, digital customer experience expertise, and a continuous delivery approach, to bring business solutions to market faster with better results. Zaelab has been a premier solution implementer for organizations investing in digital channel transformation.
To learn more about Zaelab, the continuous delivery model, or review case studies, contact hello(at)zaelab(dot)com, phone the corporate office at (877) 774-8228, or visit the website at http://www.zaelab.com