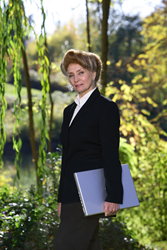 Grants Pass, OR (PRWEB) March 24, 2016
With all the recent media attention regarding the drought and water supply crisis in California and elsewhere, why would three-quarters of the United States population subject themselves to self-inflicted dehydration by failing to drink sufficient water each day? That question will be addressed by water advocate Sharon Kleyne on the next "Sharon Kleyne Hour® Power of Water®" radio show. "Dehydration" is defined as the loss of body water content.
Kleyne will discuss human drinking water needs and the dangers of self-inflicted dehydration on her radio show of March 28, 2016. The globally syndicated, education oriented show is heard weekly on VoiceAmerica (Health and Wellness, and Variety Channels) and Apple iTunes. For podcasts of past shows, go to http://www.voiceamerica.com/show/2207/the-sharon-kleyne-hour
"Sharon Kleyne Hour® Power of Water®" is sponsored by Bio-Logic Aqua® Research Water Life Science®, founded by Kleyne and specializing in fresh water, the atmosphere, body surface evaporation, dehydration and education. The Research Center's signature product is Nature's Tears® EyeMist® for dry eye.
Summer is the most dangerous season for dehydration, says Kleyne, because the warmer the air, the faster water molecules move around and the greater the rate of water evaporation from eyes, skin and body into the air. Winter is also a bad season for dehydration because cold air tends to be much dryer than warm air. However, the rate of evaporation in cold air is much slower. The worst weather conditions for accelerated body water evaporation is hot, dry air (although hot, humid air can cause the body to rapidly lose water content through perspiration rather than evaporation).
People may fail to drink enough water for several reasons, Kleyne explains. First, when water is plentiful and not an issue, people tend not to think about their daily water intake unless they are extremely thirsty from exercise or very dehydrated. Also, the thirst reflex diminishes significantly after age 50 and with longer life spans, the U.S. population is aging.
Finally, says Kleyne, Americans tend to drink massive quantities of drinks that may quench their thirst but which cause their body to lose more water than the drinks provide. Drinks that cause the body to lose water are called "desiccants." The strongest desiccants are drinks containing alcohol, caffeine, carbonation and excessive sugar.
Symptoms of dehydration, according to Kleyne, include thirst, dry mouth, dry skin, dry eyes, loss of skin elasticity, urinary and bowel symptoms, fatigue, feelings of stress, dizziness, loss of appetite, heart palpitations, etc.
The human body, Kleyne notes, is 70 percent water and every structure, function and cell, including teeth and bones, requires a constant intake of fresh water to function properly. The loss of 15 to 25 percent of body water content can be fatal.
When the body is subjected to frequent water shortages, malfunctions can occur just about anywhere. Skin that is dry, thin and cracked makes it easier for bacteria and viruses to enter the body. Some of the more notable dehydration related diseases are heart disease, cataracts, skin cancer and diarrhea. Doctors are finding that flu can be successfully treated with megadoses of pure water.
Kleyne recommends drinking at least eight glasses (8 ounces per glass) of pure fresh water per day – in addition to all other fluid intake. She suggests drinking 2 of the 8 glasses upon rising and at least 4 of the glasses all at once rather than sipping. Individuals weighing under 100 pounds should drink half their body weight in ounces per day.
Pure water is recommended over drinks containing water, says Kleyne, because having to extract the water from food or drinks slows down the assimilation process and creates extra work. In addition to (but not in place of) the 8 glasses Kleyne recommends vitamin fortified water, lightly flavored water, water with a twist of lemon, rehydration drinks such as Gatorade (with salt and a little sugar but no caffeine), juice with no sugar added, and fruit with high water content such as peaches, applies, oranges and watermelon.
Above all, says Kleyne, learn to pay attention to what goes into your body.
©2016 Bio-Logic Aqua® Research Water Life Science®. All rights reserved.
Source:
"Help for those who don t drink enough water," Examner.com, Feb. 6, 2016
http://www.examiner.com/article/help-for-those-who-don-t-drink-enough-water