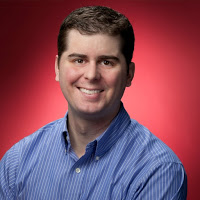 Rockville, MD (PRWEB) March 24, 2016
Being held on Tuesday, May 10 at The Yale Club in New York City, this one-day conference is for magazine media professionals and will deliver the most mission-critical trends and best practices available in the industry. The best rates expire Thursday, April 7.
For full information, visit http://www.minday2016.com/.
In his keynote, Craig DiNatali, director of news media partnerships at Google, will address the importance of speed and an open mobile ecosystem for publishers around the world. For many, reading on the mobile Web is a slow, clunky and frustrating experience; but it doesn't have to be. Google's Accelerated Mobile Pages (AMP) Project is an open-source initiative that embodies the vision that publishers can create mobile-optimized content once and have it load instantly everywhere. DiNatali will dive deep into how AMP is an innovative tool for working in mobile and how publishers can ultimately benefit from its innovations.
Magazine media has changed. What's working today may not work tomorrow. But industry transformation offers opportunities - new revenue sources, deeper engagement with audiences, new content products, tools that allow brands to scale quickly and technologies that fuel growth and increase efficiency. min day 2016 will offer new ideas and proven strategies to unlock those opportunities for magazine-media professionals across the business.
For more information and to register for min day, visit http://www.minday2016.com/.
For registration questions regarding min day, contact Rachel Feldman at rfeldman(at)accessintel(dot)com. For sponsorship inquiries, contact Tania Babiuk at tbabiuk(at)accessintel(dot)com.
min day is brought to you by min, the industry's trusted source on the consumer and b2b magazine business, reaching thousands of media executives through print, online and in-person events. For more than 60 years, min has been serving the magazine and media community with unparalleled coverage of this ever-changing industry. Visit min at http://www.minonline.com.