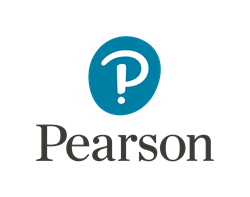 New York, NY (PRWEB) March 24, 2016
Pearson today announced a partnership with Knoitall, a next generation learning platform that enables employers to provide employees with access to learning opportunities that help them acquire the skills they need to succeed. Through the partnership, Pearson will support organizations in the financial services, high-tech, healthcare, retail, hospitality and other sectors to educate and develop their workforces by providing employees with access to high-quality digital learning content from Pearson, organizations' original training and development materials, and third party resources. Pearson will also provide consulting services to help organizations design, implement and curate content for inclusion in the learning platform.
"Our innovative partnership with Knoitall will enable employers to better engage their staff by managing all forms of professional training and development content from a single interface, empowering workers to easily find and access the learning content they want," said Kenna Ose, vice president of business development for Pearson. "Employers will also have the capabilities to strategically manage learning and educational assistance spending such as tuition reimbursement. This will be accomplished by providing employees with a unified view of educational opportunities aligned to the most important skills and knowledge needs, which will help to improve employee productivity, talent management pipelines, and business results."
"As a result of this strategic partnership with Pearson, companies can now engage and educate their employees in new and compelling ways," said Jeff Creighton, CEO of Knoitall.
A workshop, "Leveraging Innovation: Open-Source Learning in the Modern Workplace" will be presented at the Chief Learning Officer Symposium on April 6th at 8:00 a.m. in Amelia Island, Florida. Attendees will learn how they can use this cost-effective approach to harness innovation in education and learning, and develop skills in a rapidly changing world.
Pearson's professional training and development group partners with corporations, associations, non-profits and government agencies such as the American Health Information Management Association, the Gender Intelligence Group, the Ariel Group, and the U.S. Green Building Council, to create effective services and solutions that align with their online and blended learning and professional development goals to improve business and organizational results. To learn more, visit http://www.pearsoned.com/professional/.
About Pearson
Pearson is the world's learning company, with 36,000 employees in more than 70 countries working to help people of all ages to make measurable progress in their lives through learning. For more information about Pearson, visit http://www.pearsoned.com.
About Knoitall
Knoitall is the world's network for human capital development. Through our employer solutions, organizations leverage the Knoitall platform to engage and educate their workforce. With Knoitall, employees connect to people, content, and learning opportunities that enhance their engagement and build world ­class learning cultures. The Knoitall platform maps the competency needs of a specific organization to a network of learning providers, experts, advisors, and other resources -- both those that reside inside the organization and those from leading third party learning brands. As a result, employers are confident their training and education investments are targeted, engaging, and relevant. To learn more, visit: http://www.knoitall.com/.
Media Contact: Scott Overland, scott.overland(at)pearson(dot)com, 202-909-4528