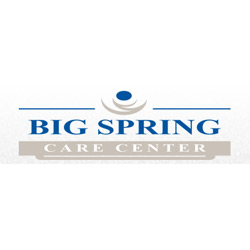 Humansville, Missouri (PRWEB) March 30, 2016
Big Spring Care Center announces the launch of a new mobile-friendly website to help families in Humansville, Missouri learn more about inpatient rehabilitation, short-term, and respite care services.
Where Loving Care Flows Like Water from the Spring
Located in a serene setting with a tranquil ambience, Big Spring Care Center is a 60-bed facility where patients are met with personalized 24/7 nursing and medical care. Daily housekeeping, therapeutic activities, and on-site dining programs are available to maintain a comfortable environment with the utmost consideration for emotional and spiritual needs. Both private and semi-private rooms are available, offering flexibility when making arrangements for rehabilitation and care programs.
"I have called Big Spring home since 1999 and these people have become my family," says David, a current resident. "I am very grateful for everyone here and for everything that they do for me."
A multi-disciplinary facility, Big Spring Care Center offers various different services designed to provide the highest level of medical and nursing care to residents. Physical therapy, occupational therapy, speech therapy, restorative care, dietary assessment, lymphedema care, respite care, Alzheimer's care and wound management are just a few of the many services offered at Big Spring Care Center.
Big Spring Care Center also offers a Special Care Unit designed specifically to meet the needs of individuals with various forms of mental illness. Driven by a philosophy to treat the whole person and affirm the dignity of the individual, Big Spring's Special Care Unit offers an unparalleled level of individualized care to patients having a primary or secondary diagnosis of Schizophrenia, Schizoaffective Disorder, Psychosis, Bi-Polar Disorder, Personality Disorder, Dementia, or Depressive Disorder. Within the Special Care Unit, residents benefit from highly structured environments with ongoing assistance of daily living (ADL) from caring and skilled staff.
Visit Big Spring Care Center Online
This spring, families are invited to visit http://www.bigspringcarecenter.com to learn more about inpatient rehabilitation, short-term, and respite care services in Humansville, Missouri. Readers are also invited to call directly at 417-754-8711.