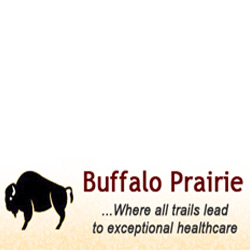 Buffalo, Missouri (PRWEB) March 31, 2016
Buffalo Prairie Care Center announces the launch of a new website to provide fast, easy, and mobile-friendly access to the skilled nursing facility's amenities, staff, and services.
Conveniently located on West Main Street, Buffalo Prairie Care Center is an 80-bed skilled nursing facility offering both standard skilled nursing care as well as Memory Care Unit for patients in need of Alzheimer's care, as well as additional specialized care for mental or behavioral illnesses. The skilled nursing facility stands committed to delivering the highest quality of care to each patient, whether in the form of the occasional helping hand, or more comprehensive skilled nursing care.
"Buffalo Prairie Care Center is like having a home living with extended family," says Janice A. "It is full of love, care, and kindness. What more could you ask for?"
As a multi-disciplinary community, Buffalo Prairie Care Center offers patients and families a variety of services to provide exceptional care as individual needs evolve. Medical and nursing services include physical therapy, occupational therapy, speech therapy, restorative care, respiratory therapy, hospice services, Alzheimer's care, and complimentary transportation services. To learn more, readers are invited to visit the following link for a full list of medical and nursing services offered at Buffalo Prairie Care Center.
Buffalo Prairie Care Center also offers a Memory Care Unit designed to provide specialized care to patients with mental illness. An enclosed memory garden, walking path, raised gardens and flowing water create a soothing and serene ambiance specifically catered toward fostering emotional and spiritual well-being among both patients and family.
Buffalo Prairie Care Center: Where All Trails Lead to Exceptional Health Care
Families in Buffalo, Missouri are invited to experience Buffalo Prairie Care Center firsthand by visiting http://www.buffaloprairiecarecenter.com to learn more about skilled nursing care and services. Individual tours are available during weekdays, evenings, and weekends to visit the facility, meet the staff, and discuss personalized care options. Readers are invited to schedule a visit online, or call Buffalo Prairie directly at 417-345-5422.